Blog: Why the Rangers Won't Be the Rangers Anymore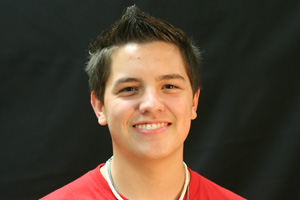 The Texas Rangers. Two time American League Champions. What some people believed to be the next Yankees. They were stacked to the tip with powerhouse players and fast runners. Their infield was unbreakable. They had a solid outfield made up of rocket arms (at least until the end of last season with Josh Hamilton).
However, it seems as if the Rangers are wanting to go back to how they were five years ago, where they lost more games than they won. In the recent weeks, the Rangers have traded off some of their key players and even the face of their organization. The Rangers started off by losing fan-favorite catcher Mike Napoli to the Red Sox. The Rangers acquired Napoli two seasons ago, and ever since then he has been starting, whether it's behind the plate or at first base. At most every game, the crowd would cheer "NA-PO-LI" after one of his many home runs or extra base hits. I will surely miss Napoli and I'm sure most of the fans will.
Napoli was a free agent after last season, and the Rangers decided to not hire him back. The Red Sox signed a three year deal with him for $39.5 million. For the Rangers to give up on Napoli is something that should not have even happened. Not only was he a fan-favorite, but he was also an amazing player. He had 21 home runs, two triples and nine doubles, with a .227 batting average. He had a .343 on base percentage, which is fairly high for a catcher. However, he has been playing for six years and he's 31 years old, which is right around the age where players either decline or get better. The Rangers could have potentially dodged a bullet by not re-signing Napoli, but as for right now, they made a mistake. Fans have outraged about this, and are soon to be even more mad when the season starts.
The Rangers gave Koji Uehara and Ryan Dempster to Boston. Uehara, a right handed pitcher, was a free agent when Boston picked him up. Dempster is going to them for a two-year $26.5 million deal. Dempster was only with the Rangers for a short span, so that won't be a big deal to the fans. All three of them were free agents, so the Rangers didn't benefit from these losses.
After  Napoli, the Rangers lost Michael Young, the face of their organization. Young was under contract with the Rangers, and he had a no-trade clause. When he decided to go to the Philadelphia Phillies, he waived the clause, thus allowing him to leave the team. The Rangers are still paying $10 million this year for Young under contract, with the Phillies taking up the remaining six million. The Rangers lost out here, even though they hardly had a choice in this. Young really was the face of the rangers, and the captain of the team. Even though Young had tried twice before to leave, it never seemed like he actually would. He spent his entire career with the Rangers, and helped them through the playoffs. The fans will surely miss him if they aren't already missing him. Along with Young, Mike Adams, a relief pitcher and Principal Des Stewart's former roommate, was traded as well to Phillidelphia. He was a great pitcher, even though he had some rocky games. He is a very family oriented man, and loves spending time with them. There is hardly a time in baseball where there's such a down to earth athlete.
In return for Young, the Rangers received reliever Josh Lindblom and Minor League pitcher Lisalverto Bonilla. Josh Lindblom does amazing things with the community and cares about his family, and to me it seems like he'll be a great boon as well as a fan favorite.
All in all, it seems like the Rangers have lost out on all of this. They lost some of their best players, including their captain, and it really seems like the fans will miss the old team.