Junior Varsity Football Teams Split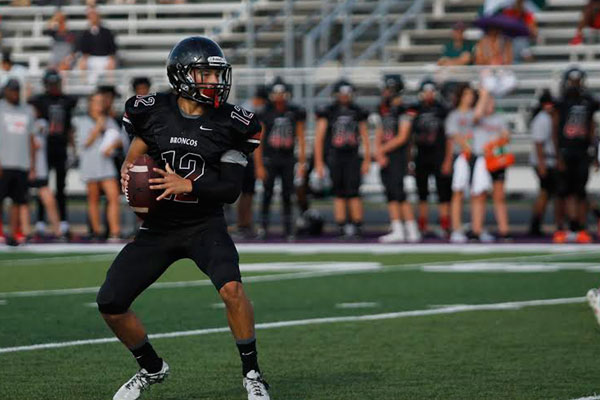 Sophomore David Hannaman was a third-string quarterback for the freshman football team during the 2015-16 season. He rarely saw the field and because of that, he had little room to improve as a player. This year, however, he's the leader for the new sophomore team and developing into a better player every week.
During the summer, Head Football Coach Chris Melson decided to disband and JV A and B teams by creating separate sophomore and junior teams with students that have potential to make the varsity football team. Coach Melson believes forming the new teams helps classes to stick together.
"Kids get more playing time and there aren't a lot of mismatches during games," Melson said. "Teams don't have to split up, and they play other teams who are more matched up with them developmentally."
The sophomore team already played 6A powerhouse Euless Trinity and Aledo. They will soon play L.D. Bell and Plano High.
"Those 6A teams needed sophomore games because most of the teams in their districts have only one JV team," Coach Melson said.
Hannaman enjoys the benefits from having a sophomore and junior team. For example, they no longer have to be scout team for varsity. This benefits the player because they don't have to be a tackling dummy for varsity during practice. They're still scout team but, they are competing against a less physical junior team.
"This season I'm learning how to step up my game, and I'm starting to develop into a leader," Hannaman said. "More people are depending on me, which makes me a better player."
David believes the team can improve and believes they can have a winning record. So far, the sophomore team has only loss to Trinity in a 40-0 blowout. The sophomore team just came off a big win against Aledo 28-14 and their confidence is high going into this week's game against L.D. Bell.
"If we keep our heads up, practice hard, and stay motivated, we will be tough to beat," David Hannaman said.
About the Contributor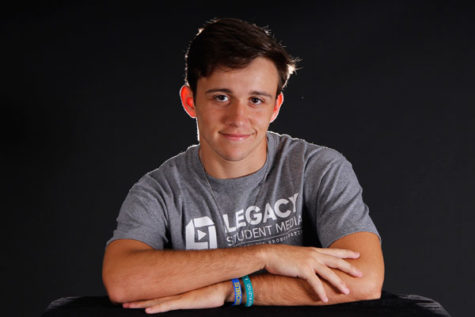 Jorden Melson, Sports Editor