Girls' Soccer Advance To Area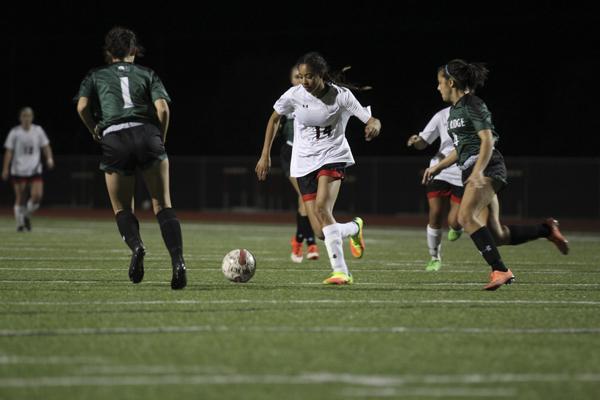 Senior Peyton McGee weaves through the defenders and gets off a pass toward senior Heaven Connor who already recorded one goal earlier in the game. She gains possession of the ball and sees an opening behind the Granbury goalkeeper. Heaven swings her leg back and launches the ball into the net scoring her second goal of the game. Junior Emmy Lass also scored a goal and the girls' soccer team advanced past the first playoff game of the season beating Granbury 3-0.
The varsity girls' soccer team set their goals at the start of the season which included winning district to become back to back district champions, get out of regional semis and make it to the state tournament. The team has accomplished one of those goals by going undefeated in district and have made it to round two of the playoffs for an area game against Dallas Sunset at the Gopher Warrior Bowl in South Grand Prairie. The eight seniors on the team who have been to regionals in the past bring experience to the team and lead by example for the younger players.
"I think since we're an older team and have played together for awhile makes our chemistry amazing and we also have a lot of hard workers," McGee said.
Coach Wilson believes the girls push each other in practice hard every day. She thinks they are competitive kids so they try to compete as much as possible in practice so that they can push each other to bring their best effort. They also have a strong bond with one another which helps them to remain on the same page as far as goals and work ethic. The team cultivates their bond with weekly team dinners.
"
Maturity in team play and hard work with a goal of constant improvement helped us to continue to get better with each week"
— Coach Wilson
"We have a really strong defense that makes it really difficult for other teams to score on us," Coach Wilson said.
They also use film to analyze the other teams to help adjust the team game plan based on their opponents.
"In the second half of district, the teams we played improved and the games were tougher, but we improved even more to stay one step ahead," Coach Wilson said.
So far in district play the team has only allowed three goals, and they scored a total of 96 this season.
"Our offense is much more mature and effective this year," Coach Wilson said. "Maturity in team play and hard work with a goal of constant improvement helped us to continue to get better with each week."
The team continues to improve every week in practice, constantly trying to enhance our strengths and improve on areas of weakness.
"I try not to think about my senior year and not being guaranteed another game," McGee said. "I just have to take it one game at a time and have to leave everything on the field."
About the Contributors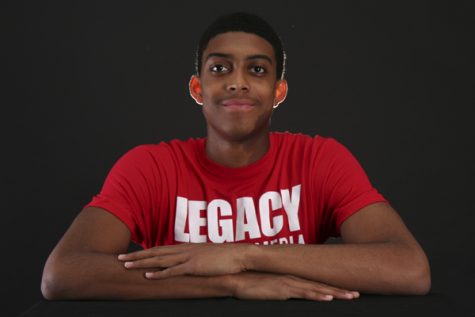 Phillip Smith, Sports Editor
Hi, my name is Phillip Smith and I'm the Sports Editor for The Rider Online. I have been in journalism for three years, I'm on varsity basketball, and...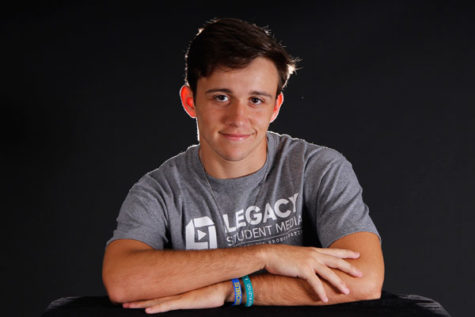 Jorden Melson, Sports Editor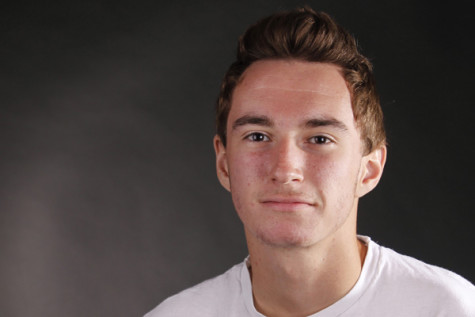 Brandon Bosecker, Photographer
Hello my name is Brandon...if you want to know more ask me