Football Prepares to Have Another Stand-Out Season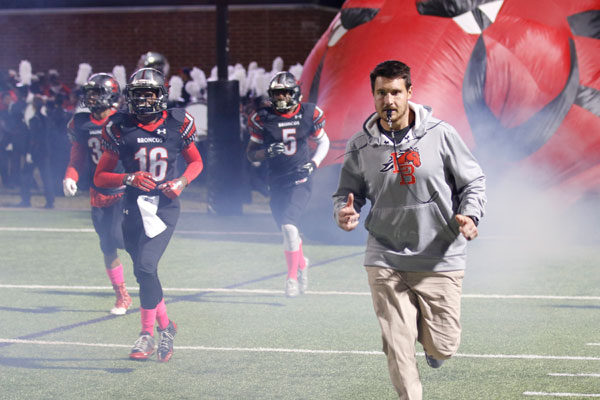 That's right, football season begins Sept. 1 and kickoff for Mansfield Legacy just days away. The Broncos will play three non-district games before heading into district. Non-district games are a way for coaches and fans to see just how good certain teams will be, and it's a good tune-up to get ready for what really matters, district play.
In Legacy's three non-district games they will play Wichita Falls Rider Raiders, Crowley Eagles, and the defending 5A state champions, Aledo Bearcats. Let's start with Rider since Legacy plays them first.  Last year the Broncos embarrassed Rider in front of their home crowd. Rider's key players are cornerback Danari Curry (wears No. 6), and quarterback Jorge Vargas (wears No. 4). Legacy's returning varsity wide receiver Randy Wright, expects nothing less than a repeat of last year against Rider.
"I believe that after everything all the work we've done during offseason, spring ball and over the summer won't be for nothing," Wright said. "This team is on its way to state and nothing is going to stop us, not even Rider."
The Broncos take the field week two against the Crowley Eagles. Crowley played Legacy closely last year but still ended up coming short, losing the game. This year Crowley's key player is receiver, JaColby Shepard. Shepard towers over defensive backs at 6 foot 5 inches and could possibly create problems for Legacy's defense. Although Head Coach Chris Melson said Crowley isn't the toughest team on the schedule, Melson doesn't want to take any team for granted.
"We never underestimate any opponent we play," Melson said. "It's important to be prepared and ready no matter who we play."
The Star-telegram's preseason poll has Legacy as the 12th-ranked 5A football team in Texas, while Rider and Crowley both failed to make the top 20. However, the third opponent on the schedule, Aledo, ranks second in the state. The Bearcats key players are running back Jase McClellan (wears No. 9). McClellan started on varsity in the 2016 state championship as a true freshman. Aledo's other key player is defensive tackle James Williams (wears No. 92). He is a three-year varsity starter and has committed to Montana State. Despite the talent of Aledo, Melson still said he believes his team can compete with the best of them.
"We have great players who care about each other and great coaches that push them to reach their potential, a recipe for success," Melson said. "Not only do I think we can compete with those guys, but we can beat them!"
Legacy's season opener takes places at 7:30 p.m. Sept. 1 at RLA Stadium.
Last year's team set the bar with a 11-3 record and a round four playoff appearance for the first time in school history. Wright said the students and supporters of Legacy should expect another spectacular season.
"We aren't going to have one great season and do terrible the next," Wright said. "We can carry our own with the best, so fans of Legacy can have their hopes high."
Hang on for a minute...we're trying to find some more stories you might like.
About the Photographer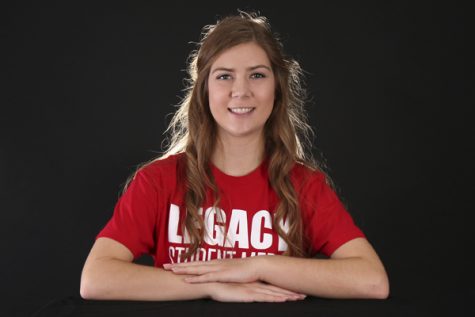 Megan Bell, The Rider Photo Editor
Hi I'm Megan Bell!
I am the Photo Editor for The Rider Online so I edit all the pictures you see on this site! I am a senior this year and I'm planning...