Swim and Dive Begins Regular Season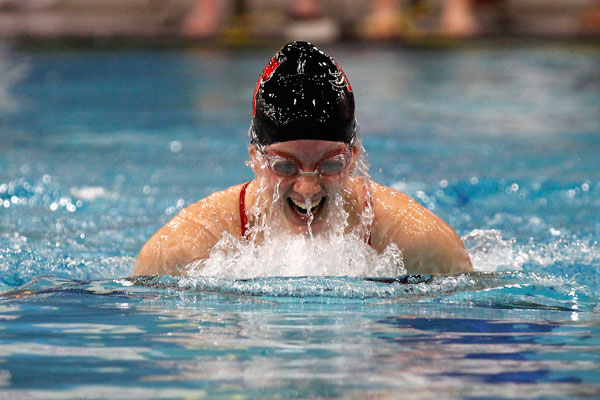 The Legacy Swim and Dive Team has been partially overlooked the last few years despite making it to state in 10 events. Senior diver Dalton Mix was one of the few members that participated in the trip to state last year, but he also managed to make it to state as a sophomore.
"It's different, I had never experienced anything like [state] before," Mix said. "I walked in and everything was so overwhelming. But even with it being that overwhelming, it was so much fun."
With Mix having two state appearances on his belt, as much as it would be something to go three years in a row, Mix doesn't expect much from this season. He suffered a Pars Fracture in his back which hinders his ability to dive.
"I don't expect to do anything this season, because even if it does heal, it's always going to be there," Mix said.
The two teams just finished their "pre-season," without Mix, and had a TISCA (Texas Interscholastic Swim Coaches Association) meet on Friday, Nov. 17 and Saturday, Nov. 18. The team did well as a whole, with boys finishing 13 out of 29 with 97 points total. Although district does not start until 2018, Junior Hayley Kutch knows that her and her team have to practice with everything they've got to prepare for the season ahead.
"What we do in swim is hard work," Kutch said. "We practice 'til we feel like death. Our coach will give us a warm-up, and then we will transition to our main set. That is where it'll test our motivation and endurance. My expectations for this year is to grow as a team, which we can improve as a whole, but in both our events and as friends and teammates."
Legacy's official district swim and dive meets will start on January 18-19.