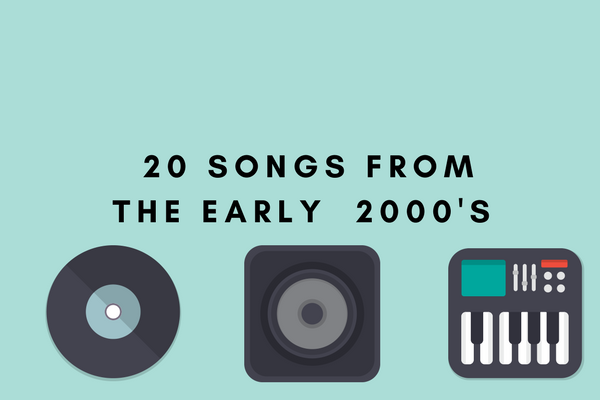 By listening to one song, memories can seep into your heart more powerfully than ever. Sophomore year has definitely forced me to think about my future and caused me to reflect on my childhood. We live in a society where everyone worships technology and social media. These songs take me back to a time where life had always been simple.
Raven Symone – "Back Flip" (2004)
Symone always knows how to entertain others. Whether it's by acting, dancing on The Cheetah Girls or hiding half of her face behind a bush in a music video (click on link to understand what I'm talking about.), I don't think this song ever got a lot of recognition, but it's a song by Raven Symone, so why not?
Corbin Bleu- "Push It to the Limit" (2007)
Seeing him in the movie Jump In made everyone want to join a jump rope team. If Bleu can do it, so can I.
Lemonade Mouth- "More Than a Band" (2011)
First off, this movie will forever be one of the most iconic cinematic pictures Disney has created. Hearing their soundtrack reminds me of times when friendship became sought after in the most genuine way. This song specifically has a slow and kind of sad tempo, but it holds a message of love even a 10- year old could understand.
Let it shine- "Don't Run Away" (2012)
If you like corny hip-hop from Radio Disney, this song belongs to you. It's about a boy who chases after a girl he loves, but he feels as though he doesn't fit the picture into what her idea of a boyfriend might be.
Bridget Mendler- "Hurricane" (2012)
At first, I never actually liked this song, but the music video stayed on repeat on Disney so I had no choice but to memorize the words. Also, I had a teenage sister who fell in love with Bridget's music, so as time passed by, I became a Bridget fan. Go ahead. Laugh it up.
Aly & AJ- Potential Break Up Song (2007)
This song will forever be a bop. Their other hit song, "Like Whoa," also featured on movies like High School Musical and Minutemen. Once you heard that beat drop, it immediately got lit.
Jonas Brothers- "Lovebug" (2008)
I have never really listened to the Jonas Brother's albums intently, but this song has a jazzy retake on pop and a very alternative sound compared to what they're music would usually come across as.
Gwen Stefani- "Hollaback Girl" (2004)
Everybody knows almost half of the population on Earth has been taught to spell bananas by Gwen Stefani. You can't just calmly listen to this song without at least tapping your foot or a quick "shimmy- shimmy" with your shoulders.
Camp Rock- "This is Me" (2008)
In this scene from the film, Shane Gray and Mitchie Torres iconically exchange microphones and start belting this melody in a cringe-yet-heart-throbbing way.
Proud Family- "Proud Family" (2001)
Around the time when they were playing reruns of this show, I remember watching it and seeing someone who had the same skin tone, family dynamic, and culture as me. Besides That's So Raven, this had been the first mainstream show in which I saw a black family as the main characters on a kid's network.
Drake & Josh- "I Found a Way" (2007)
Everyone wanted to be Drake & Josh's brother. They're brotherhood transcended beyond the boundaries of mediocre relationships. Watching the show's intro and witnessing the iconic orange soda and Coca Cola clink at the very end of the credits makes you feel at home.
Wizards of Waverly Place-  "Everything is Not What it Seems" (2008)
Everyone knows this song and if you don't, you've been living under Patrick Star's rock in Bikini Bottom for your whole entire childhood, better yet, your life. The Russo family kept my generation occupied in front of our T.V.'s for many years, so it's natural for me to fall into a weird trance while listening to the theme song.
Missy Elliot- "Lose Control" (2005)
Missy created a completely new and relevant sound for for every R&B and pop singer in the late 90's/ early 2000's with her partner in crime, Timbaland. Also she invented a fresh and innovative approach for her music videos and soon, many people started to imitate her style. Plenty of her songs have been sampled and used in lots of other artist's records, but one of her most popular songs, "Lose Control," still has people dancing when they hear it.
Plain White T's- "Hey There Delilah" (2006)
If you're an emo baby like most children who have grown up in our city, you might recall this tune and feel a heavy connection with it. I promise as soon as the first verse is over, you will want to cut your hair into a side bang, wear clothes too tight for your legs, and dye your hair with bleached streaks.  
Chris Brown- "This Christmas" (2007)
First off, I just want to say that if you ever catch my family putting decorations on our Christmas tree, please believe that we will be screaming this song to the top of our lungs. When the holidays roll around, you will never be able to escape this song regardless of your location: school, the movies, and even church.
OutKast- "Hey Ya!" (2003)
This song will forever be a banger. No questions asked. Just leave it at that.
Nelly Furtado, Timbaland- "Promiscuous" (2006)
If you're with your friends at a party, in the car alone, or maybe in class, please do Nelly a favor and blast this song.
Justin Bieber- "One Time" (2009)
"Aye, Aye, Aye, Aye, Aye, Aye, Aye , ME + you…" I'm not that familiar with the Bieb's new music, but if I could name a list of all of his best songs, this would be number one. Please do not try to debate me on this.
High School Musical 2- "Bet On It" (2008)
In elementary school, there was some sort of stigma that had every boy thinking if you liked High School Musical, there was something wrong with you. Weirdly enough, the dudes that created this idea were the main ones who would tap their foot to this song. Interesting.
High School Musical- "Can't Take My Eyes Off Of You" (2006)
Hidden inside of each child born in the early 2000's contains a passion for this movie, this soundtrack and this song. Out of all the songs from this movie, this was the most underrated and unknown.