Logan Chapman: An Aspiring Actor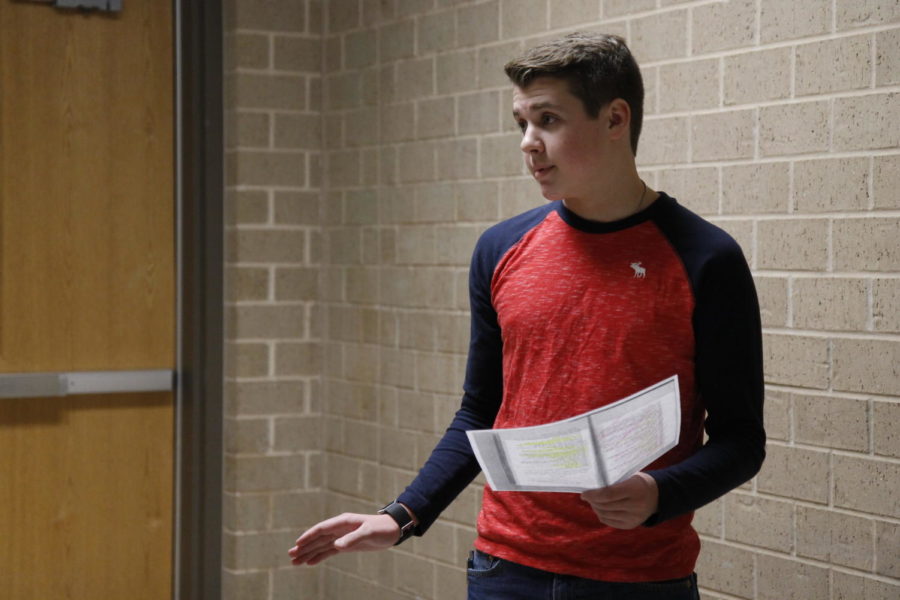 A young and energetic student jumps on stage, the crowd in the  PAC with wild humor. As the multi-colored lights from the stage beam down on him, sophomore Logan Chapman, along with his fellow cast members, puts on a captivating show for the audience.
After joining theater, Chapman began to practice for hours on end inside and outside of the theater classroom, in order to prepare for plays and musicals coordinated by theater teacher Mr. Jeremy Ferman.
"In all the five plays I have performed so far, my favorite one would have to be the very first one I had performed for the school because it was my first," Chapman said.
One of the biggest moments in Chapman's occurred during fifth grade when he had to move to a new state and get adjusted to a new lifestyle. The 700-mile move from Colorado to Texas has become a defining chapter in Chapman's life.
"It was always the same, but then one day my parents said we were moving," Chapman said. "It was sad to leave everyone I had known for my entire life and to move to somewhere where I knew no one."
The move also provided Chapman with a new beginning. He used to constantly worry about what others thought of him, but after coming to Mansfield he has changed his outlook. Instead, he has stuck true to his true self.
"I've been more of myself. In middle school," Chapman said. "I was trying to fit in too hard, but now I don't care and stick to being myself. I think people like that more though."
Since joining theater, Logan has gained experience in his desired career. The acting field inspired him to strive for his goals, and it taught him how to work in order to fulfill that dream.
"I'd love to become an actor," Chapman said. "I just would like to be able to help people however and encourage them. Something I say a lot is 'Don't give up. Believe in yourself.'"
About the Contributors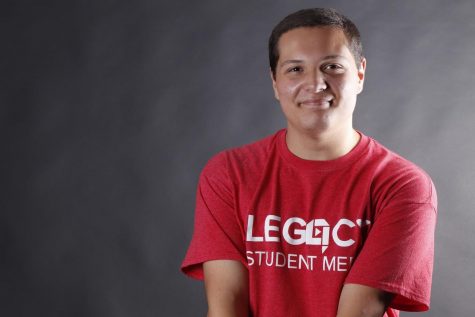 Cameron Dudzinski, Staff Writer
I love Godzilla. This is my bio.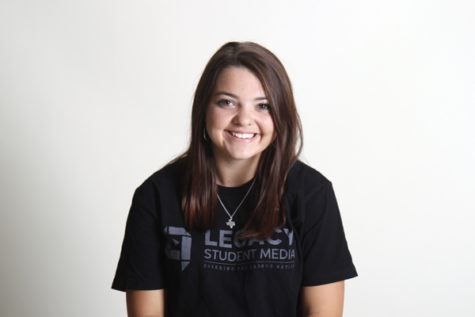 Tori Greene, The Arena Photo Editor
My name is Tori Greene, I'm a senior at Legacy and I'm the photo editor for The Arena.