2018 Superbowl Predictions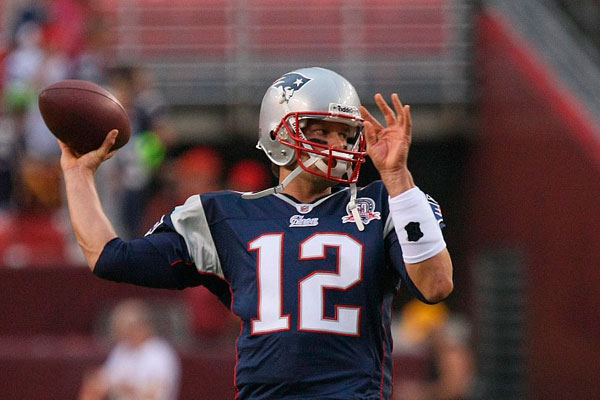 The sporting event of year, the Super Bowl is just days away. Still searching for their first superbowl win in franchise history, the Philadelphia Eagles are set to take on five-time champions, New England Patriots. I am gonna take a look at each teams road to the Super Bowl and what I think the keys of success will be for both teams:
Last season, the Eagles certainly didn't show a lot of promise. Under rookie Quarterback Carson Wentz, the team finished last in the NFC East with a record of 7-9 and didn't qualify for the playoffs. However, during the offseason, the Eagles made some headlines that I believe are key reasons why they're playing in the Super Bowl:
Order of events:
03/09/2017: The Eagles agreed to terms on a one-year contract with WR Alshon Jeffery.
05/11/2017: The Eagles signed rookie free agent RB Corey Clement.
05/18/2017: The Eagles signed RB LeGarrette Blount on a one-year deal.
10/31/2017: Eagles aquiried the Jay Train (Jay Ajayi) RB from Miami in exchange for a fourth round draft pick (horrible move by the Dolphins just saying).
Fast forward to this season, the Eagles finished 13-3 and looked like a completely different team than the one we saw in 2016-17. Together, these four players accounted for 2,284 yards and 20 TD's. Philadelphia's defense played equally outstanding, giving up only 306.5 yards per game, fourth best among NFL teams. However, during Week 14 against the LA Rams, Quarterback Carson Wentz tore his left ACL and for many Eagles fans, there went any chance at the Super Bowl. Wentz had been playing incredible that season throwing for 3,296 yards and 33 touchdowns, not to mention he had rushed for 299 yards. Despite being doubted by many, backup Quarterback Nick Foles has stepped up and led the Eagles throughout the playoffs and into its first super bowl appearance since 2005. And if you can still beat teams without your quarterback, then that says a lot about the kind of team the Eagles are.
Keys to Success for the Eagles:
Pressure Tom Brady into making bad throws

Keep a balanced attack on offense

NO TURNOVERS

Dominate at the line of scrimmage
If the Eagles successfully do those four things, they'll have a pretty good chance at being the fifty-second winner of the Super Bowl, but even if they did do all the things listed above, I still wouldn't be surprised if they lost to the Patriots.
Now let's talk about my least favorite professional sports team, the New England Patriots. As much as I didn't want to see them back, deep down I knew Tom Brady and the boys would find a way to make another appearance in this game.
The Patriots finished the regular season 13-3 on the back of Tom Brady. Brady leads the league in passing yards with 4,577 and 32 passing TD's. Without a doubt, Brady's one of the best to have ever played the game. His ability to read and expose defensive coverages is tremendous,  and the Pats led the league in yards per game topping out at 394.2. Another "advantage" Brady has would be his experience. Brady has five championships, the most for any quarterback. Most players for the Eagles haven't played in a Super Bowl.
Keys to success for New England:
Give Tom Brady time in the pocket

Shut down the Eagles Offensive weapons

Use experience as an advantage
Now if the Patriots can do these three things, we may see Tom Brady with a sixth ring (ew). This Super Bowl will be one to watch closely, and personally I feel as if it will come down to the last play. Both teams match up pretty evenly and as much I hate to admit it I am predicting the Patriots as Super Bowl LII Champions 28-24.