Boys Track Competes at District Meet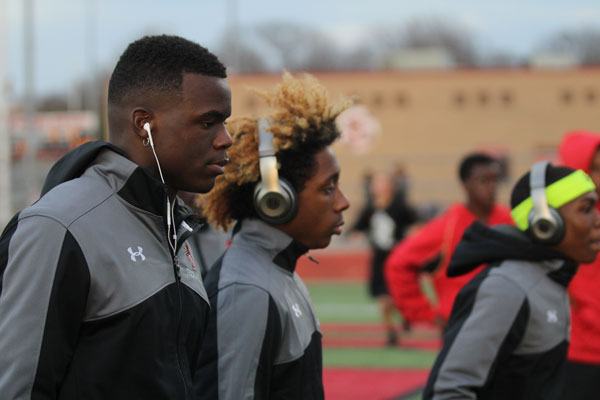 Wednesday, April 11 concluded day one of the 10-5A District Track Meet. The boys track team had four members advance into the finals for individual events. Senior Jais Smith, Senior Demauryon Holmes, Senior Michael Chin and Junior Ife Adeyi. In order to advance onto the area track meet, athletes must finish in the top four of the finals.
Smith ran a time of 10.23 in the 100 meter-dash prelims. His time put him in first place for the finals and he also broke the school record. Teammate Adeyi also qualified for the 100 meter-dash finals running a 10.64 in prelims. Both Adeyi and Smith are not guaranteed to advance, however they both have a chance. Holmes with a time of 21.23 qualified first in the 200 meter-dash prelims and holds the 21st fastest time in the nation. Chin will run with Holmes in the 200 meter finals, Chin ran a 21.7 in the 200 meter prelims. Also running in the finals on Friday, Senior Kadeem Burton. Burton will compete in the 800 meter-run where he holds a personal best of 1:55:08, making him the second fastest time in the district. All competitors have potential to make it out of district.
All relays are finals so the 4×100 and 4×200 have yet to take the track. The boys 4×100 has the second fastest time in the district by .01 seconds, and the 4×200 ran a 1:25:29 which is currently the second fastest time in the state of Texas this year. And the 4×400 relay team has ran a 3:19:68 which ranks as the third fastest time in the district this year but isn't competing in the finals.
Sophomore Brayden Hodgest, Junior Monta Davis and Freshman Austin Stewart have all qualified for the area track meet next week. Hodgest won the discus with a throw of 167 feet, Davis placed second in high jump clearing 6'2 and Stewart finished the pole vault in fourth place clearing 12'6.
Still to compete:
Ife Adeyi – 100m finals, 4×100, 4×200
Kadeem Burton – 800m, 1600m
Taurean Carter – Shot Put
Michael Chin – 200m finals, 4×100, 4×200
Brayden Hodgest – Shot Put
Demauryon Holmes – 200m finals, 4×100, 4×200
JaDyn Ishmael – Long Jump
Enoch Jackson – Shot Put
Jais Smith – 100m finals, 4×100, 4×200
The finals will take place on Friday, April 13 at 3:30 p.m. at Beverly D. Humphrey Stadium in Lancaster, Texas.
About the Writer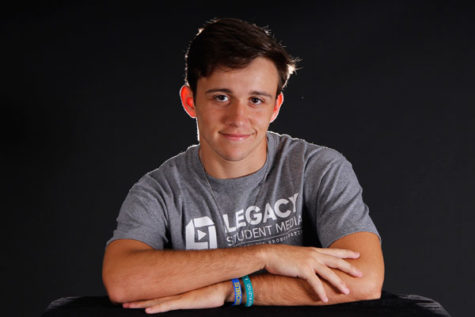 Jorden Melson, Sports Editor