Cross Country Sets Sights on Regionals
Right after sunrise, senior Clyde Davis, junior Landrie Lewallen, and packs of other fatigued runners meet at the school with short, frantic breaths as they finish their five-mile practice run.
The Cross Country season officially begins with their first meet Aug. 31 at Waxahachie. Lewallen said it's a good gauge to tell her strengths as a runner and areas where she needs to improve.
"I hope to cut my mile times down a little, and just finish the race at a decent position," Lewallen said. "It will give a good idea of what I need to work on for the season and how hard I need to push myself in practices from then on."
Lewallen and the rest of the team aim to cut down their times. Davis also wants to fine-tune his skills and aims to compete on a higher level. In a meet, the athletes compete in a 5K run.
"I want to see if I can compete on the varsity level, but it's going to be hard for me because it's only my second year in cross country," Davis said. "I'd like to break 21 or 22 minutes [this year]."
Junior Harmoni Turner, the only varsity runner who managed to reach the Regional 2-5A Cross Country meet last year, returns for her junior season. This year, she just wants to give it her all, all the time but wants her team to be just as strong as her.
"This season is nothing but 100 percent effort from me. My goal is to make it to state this year and 'PR' while doing it," Turner said. "But I would love for the [whole] team to make it to regionals and I believe we have the perfect team to make this goal come true."
Davis enjoys the presence of the team, and also has confidence that they will exceed expectations and do big things throughout the season and even into the postseason.
"You run with a lot of different people and you spend a lot of time together. It's really good team bonding," Davis said. "The ultimate goal is to get to the big stage in state."
This season, Turner feels the need to lead her team and push not only them to be stronger, but also herself.
"I would love to improve on my endurance and being more of a leader on this team," Turner said, "and I plan on getting better at this by constantly pushing myself."
About the Contributors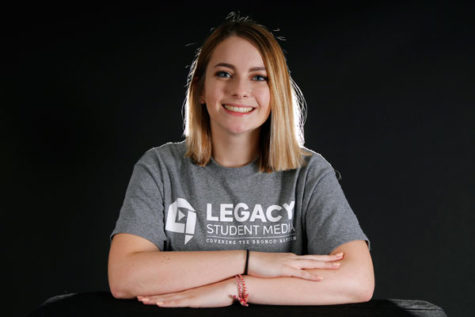 Kassidy Duncan, Photo Editor
Hi! My name is Kassidy Duncan, and I'm the Arena Photo Editor for Legacy Student Media. My website (kassidyduncan23.wordpress.com) says everything else...