Hope Richardson: A Quick Finish
Short, quick breaths consume freshman Hope Richardson as she sprints past her opponents to get the best time at the meet in Hurst. Her chest begins to inflame, she loses focus and fights through the pain in her legs. Richardson's time will determine which team she runs for in the next meet.
Richardson has participated in Cross Country since seventh grade. During middle school and even now, cross country has helped her confidence. She had one of the best first races amongst her peers at the meet in Hurst and she took pride in that. Richardson enjoys the races when her competitors belong to the same age group. However, in high school, that rule does not exist.
"You see, the upperclassmen and how well-trained they are and that makes you feel like you have to prove that you can do just as well as them," Richardson said. "The pressure helps because you want to push yourself, and it makes me more competitive."
On Aug. 16, Richardson ran in her first high school meet at Hurst. Every freshman runner ran for the JV team. Richardson finished first out of all of the junior-varsity girls from Legacy. She credits her work ethic and the grueling workouts that she has done in high school so far.
"
You have got to work through those hard workouts and runs especially when you just want to quit. It's all about that mentality."
— Richardson
"You have to have a lot of mental toughness when it comes to running," Richardson said. "You have got to work through those hard workouts and runs especially when you just want to quit. It's all about that mentality."
To Richardson first place looks good on paper, but she works on improvement and maybe even a spot on the varsity team. Despite having placements in races and passing time trials, she has higher expectations for herself and her teammates. Her best friend and teammate, freshman Ana Copland has taken note of this.
"Hope always ends up passing me at some point and that encourages me to run faster," Copeland said. "When we are racing, healthy competition is our biggest motivator. This has caused our friendship to grow stronger."
Copland has ran alongside Richardson since middle school. Their friendship has evolved from the sport and their competitive nature. Healthy competition has made them better runners and friends.
"High school cross country is different because the workouts include much more mileage and the coaching is more strict," Copeland said. "During workouts, Hope and I work together to make it less grueling."
Richardson ran against a few schools that she had never faced before. Her capabilities as a runner were tested, but Richardson knew that her positive mindset would prevail.
"It feels weird going against so many other schools, it's something I am not used to," Richardson said. "It is just a lot harder and you race people you've never seen before. It adds pressure to the race."
Richardson understands that the races will continue to get harder throughout the year, but she said a healthy mindset and hard work will help her succeed as a runner.
"My goals for this season is to end of the year on the varsity team. In every meet I expect myself to just do well and finish the race," Richardson said. "I just want to be happy with what I do for my team and for myself."
About the Contributors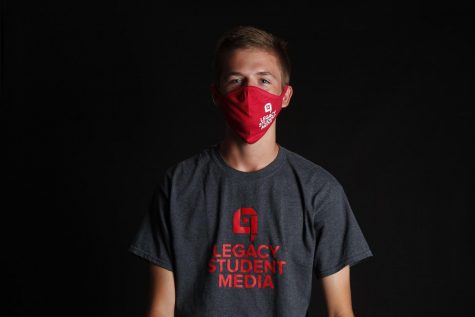 Zach Planche, Sports Editor
I'm Zach Planche and am this year's sports editor. I play soccer but my favorite sport to watch is basketball. This year is uncertain, but our staff...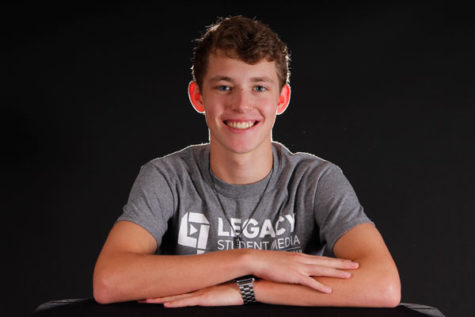 Grant Gourley, Photographer
My name is Grant Gourley. I run cross country and I like tacos.