Missing my Senior Year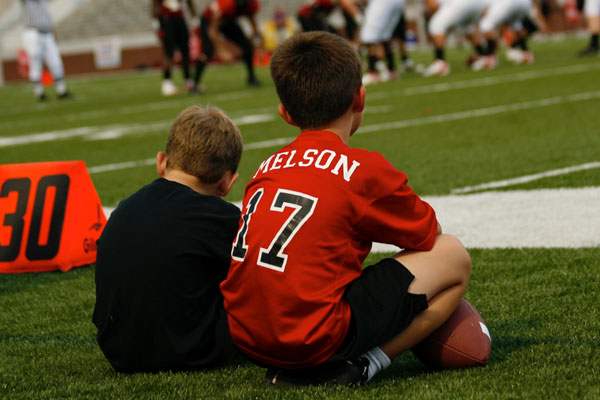 I trott onto the field. My adrenaline flows throughout my body and I wait as our kicker prepares to boot the ball downfield. I move my arms up and down to get our fans to make some noise. Then my kicker looks my way, I nod to let him know I'm ready. He kicks the ball down the field and all 10 of my teammates follow the ball down the field.  The ball carrier runs my way and I lean forward, ready to make the hit. We collide and he goes to the ground when one of my teammates falls right into my side. The whistle blows, and I brought him down. I laid on the ground for a second. I couldn't feel my arm.
I'm not the type of person that will let anyone know I'm hurt. I got up and jogged off the field. Once on the sideline I took my glove off and checked out my arm. My eyes immediately fixed on my wrist. A lump stuck out and at that point, I knew. Despite what I saw, I thought to myself, "I can still play. Maybe it's just sprained." I walked up and down the sidelines and tried to move my fingers. I could not manage to wiggle them. I tried to rotate my wrist, and with every rotation, I would hear a click. Against all my will I went to our athletic trainer. Within seconds he tells me my wrist is broken. I'm done. They take my pads off, and call my mom down from the stands to let her know. I walk into the locker room, put a towel over my face and cry.
In 2007, my family moved to Mansfield. I was seven. My dad had just landed a job at Mansfield Legacy as the head football coach. His first year at Legacy was not successful, but I fell in love with the Legacy Broncos. Every Friday night for ten years I was Legacy's ball-boy and even though it's an insignificant role. It felt important. I never wanted to let my dad down. Even through high school, I chose to be on the field with my dad over sitting in the student section with my friends.
When our family moved here, I started to have dreams. A dream of one day suiting out and playing for my dad. A dream of riding the bus with my team to Vernon Newsom Stadium ready to do battle. A dream of scoring my first varsity touchdown and running off the field to hug my dad, my biggest fan.
Through middle and high school football, every kid wanted to be on the A team. And my seventh-grade year, there I was on the A-Team. I thought I had earned it, but some of my "friends" on B-Team started saying how "The coaches are scared of your dad that's why you're on A" and I heard that "You're trash but because of your dad you get to play "all throughout high school." My sophomore year I suited up for playoffs and Legacy had a huge lead on Cleburne, so I got sent in the game with a minute left and played three snaps. After the game a random parent came down from the stands and said "I can't believe your dad. He just played you so you could letter. That's disgusting." I walked away, but those words stuck with me. It gave me a new motivation.  
This year I went into every game ready to prove everyone wrong, and let everyone know that I earned the right to start on the team. To show everyone what I worked for. I played with that chip on my shoulder. That's the most frustrating part of being sidelined for the season: I am not able to silence those people.
There's optimism for the future. If the Broncos make playoffs I can suit out again. I believe in my brothers and have faith they'll come through for me. But God doesn't give crosses to those who cannot bear them, and I've learned about myself during the time I've spent on the sidelines.
About the Writer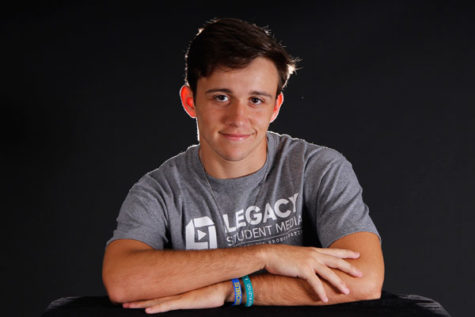 Jorden Melson, Sports Editor