Sofie Lespagnol: Head In The Fight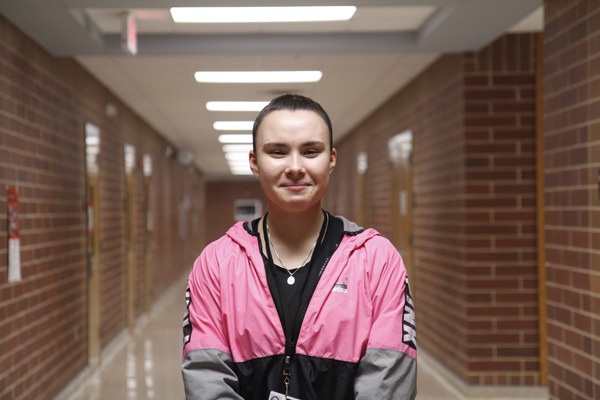 The crowd watches with bated breath as the fighters enter the octagon. Both sides eagerly anticipate the carnage that will unfold over the next few moments. Sofie Lespagnol had trained for years for this moment.
"There's something about being punched in the face that's fun," Lespagnol said. "The sport relies on you only and the outcome is based on you only."
Lespagnol did not grow up partaking in Jiu Jitsu or fighting MMA style. She first began contact sports in fifth grade, when she joined the flag football team. It continued in middle school where she played her first years of tackle football. 
"
It was special being the only one out there that's different than everyone else"
— Lespagnol
However, in the summer between her freshman and sophomore year, Lespagnol came to a crossroads: to continue pushing her way through the primarily male league of football or to battle it out one-on-one in the ring.
"Do I want to risk hurting myself in a sport that I have no career in," Lespagnol said, "or do I want to do something I can pursue for the rest of my life?"
During this time, she made the choice to give up football and live her life in the MMA cage. The bonds of her team fades, but she finds comfort with new relationships within the ring.
"I miss the relationships I had with [the football team]" Lespagnol said. "We're not as close anymore because we don't have that connection."
Lespagnol did not give up football just because of fighting. Lespagnol endured a number of concussions throughout her career of both football and fighting. She endured three concussions in her span of four football seasons, another from MMA fighting and even a fifth from a brief tussle with a showerhead.
"I'm more cautious with my head," Lespagnol said. "I don't really take as much risk as I want to."
Another concussion could result in an end to her fighting career. Fear of prolonged brain damage as well as noticeable effects persisting since her last concussion warn her about the long-term effects these activities could have on her life.
"Lights still bother me, but not so much as they used to,' Lespagnol said, "[If I have another one] I probably wouldn't participate in sports anymore, since it's dangerous with my head."
Despite the possibility of injury in the flurry of kicks and punches that MMA throws at her, Lespagnol continues to train and fight through anything that comes her way. Lespagnol knows the risks, but pushes forward and counters everything life throws at her.
"I am nervous," Lespagnol said, "but the more you think about it, the more you mess up, so you just have to let it flow and see how it goes."
About the Contributors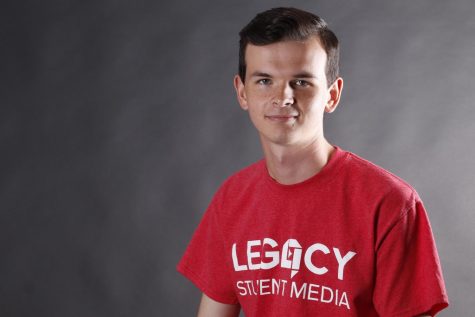 Matthew McCoy, News Editor
Howdy, welcome to my bio. I would have more to write here but I decided to give up my personality and live off the fact that I'm over 6 feet tall. If you...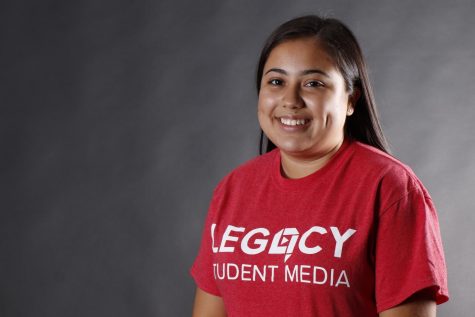 Delayne Fierro, Photo Editor
Hey I'm Delayne, I am The Rider Photo Editor. I like to take pictures, eat donuts, and Sonic. I enjoy sleep on my free time. I'm also an athletic trainer...