Landry Parlin: Sugar and Spice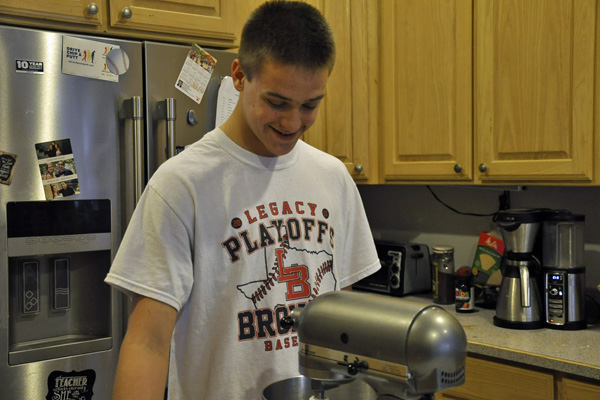 The smell of warm cinnamon, sugar and icing fills sophomore Landry Parlin's nose. Parlin enjoys the sweet aroma more than anything else in his business.
Parlin began his cinnamon roll business last year. He sells them during the holidays to people in the Mansfield area.
"I just like how everything works out in the end," Parlin said. "You start with all these ingredients and it comes out as one product and it tastes really good."
Parlin started the business after he hurt his knee in basketball his freshman year. He underwent surgery on the injury, which put him out for the rest of the season.
"I had the surgery, that wasn't really bad, but the part that was bad was later when they wouldn't let me play when I was feeling good," Parlin said. "I was just sitting on the couch, watching tv, playing video games."
Parlin had nothing to do one day and craved cinnamon rolls, so he combined recipes he found online to make a batch. However, he did not use enough flour, so the rolls had a liquid consistency. He adjusted the recipe afterward and made a successful second batch. He brought this batch to his grandma, who encouraged him to sell them.  
"[I wasn't sure] if people were gonna buy them or not," Parlin said. "But they did."
Parlin agreed to start the business. His mom and drill team director Brooke Parlin, created a google form to take orders. She and his grandma also promoted the business to their neighborhood and school faculty through private facebook groups.
"
I do for sure [want to continue]," Parlin said. "Hopefully I'll do it for the rest of high school."
"[My grandma] just helps me," Parlin said. "I'm really thankful for her and just glad that she does it. I wouldn't be able to do it without her."
Parlin created a spreadsheet to organize orders as they came in. He also went to multiple stores to find the most cost effective supplies.
"Managing his money and resources has been positive ways for him to learn about accounting and business," Ms. Parlin said.
Parlin struggles to keep the rolls warm when he delivers them because of the amount of orders that come in each day and the distance of customers.
"The hardest part is probably trying to keep track of it all because it got pretty hectic for awhile," Parlin said.
Parlin continued the business this year. He expanded to Next Door, a site utilized by his grandparents' neighborhood in the Lake Ridge High School area, and advertised on his family members' Facebook accounts as well. During Thanksgiving, Parlin received 37 orders, each for a dozen cinnamon rolls. He made around $600.
"Last year, I helped a lot," Ms. Parlin said. "This year I have had to do very little. I only tweaked the form this year, [and] he has done all the rest."
He uses the money to pay for his car insurance and saves the rest for personal things, like a PS4 and a TV.  Parlin uses a portion of his profits to save money so he can play baseball in the spring instead of working.
"I am very impressed with his willingness to work on holidays," Ms. Parlin said. "He is also very organized."
Parlin charges $15 a dozen and sells mostly to the Lake Ridge and Mansfield High School area. He already received orders for this Christmas and New Year's, and anticipates more. He hopes the business will continue.
"I do for sure [want to continue]," Parlin said. "Hopefully I'll do it for the rest of high school."
About the Contributors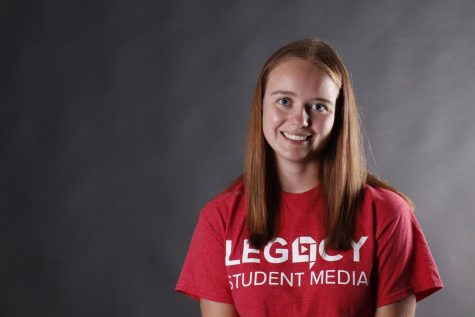 Brinley Koenig, Editor-In-Chief
Hey, I'm Brinley. I like to watch Gilmore Girls, drink overpriced artesian water, buy things I don't need, and pretend I have the time and money for...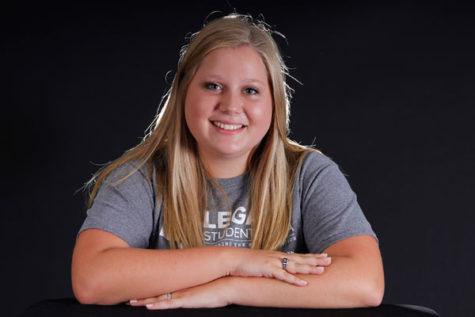 Kathryn Pedroza, Editor-In-Chief
"Kathryn with a K is so much better than Kathryn with a C"- Anne of Green Gables. Anyway, my life can be summed up in three things: showtunes, books and...