Lori Carbajal: Sweet Return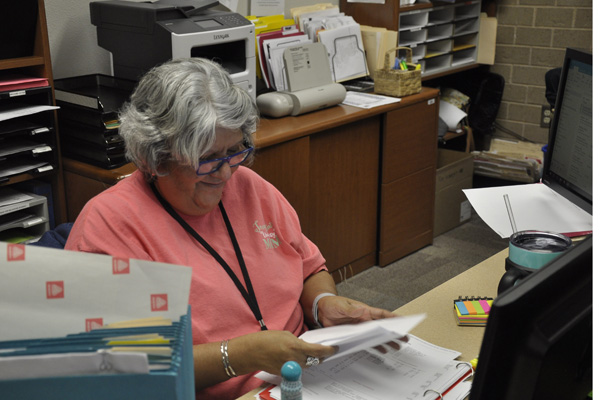 As she walks through the door, memories from the past few years came to her mind. Counselor Clerk Lori Carbajal returns to a new job in MISD.
After a five-year break away from the school district Carbajal returns to work in the counselor office for Legacy.
"High school is totally different than a middle school," Carbajal said. "I worked with a lot of current staff here. It feels like I never really left."
Before Legacy, she worked at Worley Middle School. While working for Worley one of her coworkers, Tanya Cook, approached her and offered her a job to work for the Harris Cook LLP Attorneys and Counselors Law firm where Cook's husband worked. Carbajal accepted the offer and worked there for five years, but she missed her time at MISD.
"I helped to manage the files for organization and readiness," Carbajal said. "I kept up with managing for files going in and out for court, hearings, depositions, and mediations over many cases."
She wanted to share a schedule with her daughter and applied to work at MISD. Her time working with MISD made her realize the fondness of working at the school and with students.
"My daughter attended Timberview, and coming to Legacy and seeing the Pep Rally and events reminded me of so many nostalgic memories," Carbajal said. "After working for so long, you notice that this job isn't about yourself but for others, and I'm happy to do it."
Working in the office means less face to face time with students. However, Carbajal tries to help accommodate students in whatever way she can from her position.
"We always hear stories of how we shouldn't take things for granted. We are not in this job for any sort of reward, but the fulfillment of what we need to do," Carbajal said. "We should be humble and care for other's needs." 
About the Contributors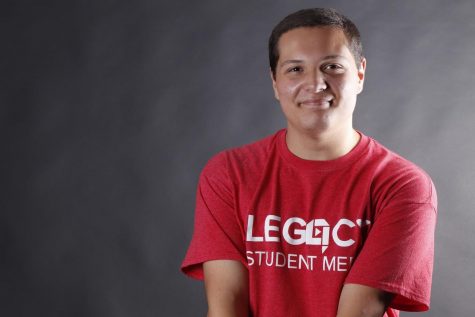 Cameron Dudzinski, Staff Writer
I love Godzilla. This is my bio.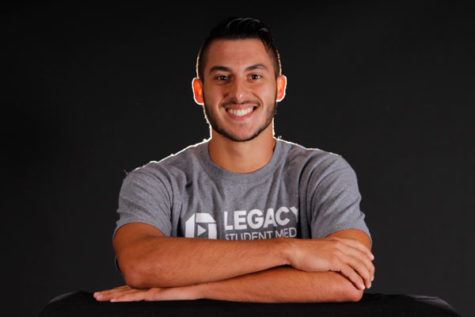 Landry Pedroza, Photographer
I love sports. I play football for the school, and play summer club baseball. I am also involved at Creekwood Church, so if I'm not at school or practice...