Border Brawl Moves To Mansfield
Broncos Take On Jenks, Oklahoma in Hyped Rematch
Confidence in the varsity football team rises as they prepare for the border brawl against the Jenks Trojans on Thursday, Aug. 29. 
At last year's hyped Border Brawl, the Broncos lost to the Trojans 35-14. The Broncos ended the season 6-5 with a short playoff run. However, the Jenks squad ended their season with a loss to Broken Arrow High School at the Oklahoma state playoff game. 
Coach Melson says this season they've worked on the overall team attitude and the basics. 
"The boys are in great condition and hungry for a win. People think we won't be good this year because we lost Jalen and other players, but we think differently," Coach Melson said. "Our mindset and desire to prove ourselves will really help us through this ball game."
The Trojans rank 195 in the nation, while the Broncos sit at 2197. The large difference between these two teams doesn't phase the players or coaches. Senior Ayo Adeyi believes the team gets better every day, especially with the new players. 
"We are never scared of anyone and anybody. We embrace the challenge," Adeyi said. "This whole school doesn't truly know what this team is capable of, and I honestly like it like that. It'll be a lot sweeter when we get to prove them wrong."
Football leadership worked to make it more of a family than a team. After Jalen Catalon's ACL injury during last year's game, the player's confidence faltered. This year, they feel as though the team grew better and stronger.
"We want to fix the team attitude. We don't want them to worry about who's being recruited or offered a scholarship," Coach Melson said. "They need to do what's best for the team, and that means being a five-star teammate, not a five-star athlete. If they do this, we have the chance to reach potential and have a great season." 
The team now understands how Jenks plays and knows what to expect on offense and defense. They prepared all summer and off-season, and they say they believe in each other and know what to do. They will not back down from anyone. 
"I predict that we will have a successful season because we have a lot of young men that are great teammates," Coach Melson said. "We also have a lot of talent and that matched with a great attitude will lead to a lot of success."
The Legacy student council will host a tailgate before the game on Aug. 29 at 5:30 p.m. at Newsom Stadium. StuCo encourages people to bring sides to share. After the tailgate, the team will play the Trojans at 7 p.m.
Leave a Comment
Donate to The Rider Online | Legacy HS Student Media
Your donation will support the student journalists of Mansfield Legacy High School. Your contribution will allow us to purchase equipment and cover our annual website hosting costs and travel to media workshops.
About the Contributors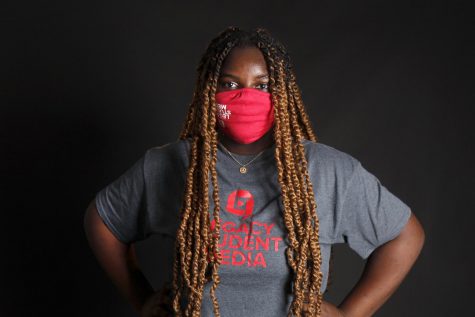 Sarah Akande, Editor-In-Chief
it's you throwing pencils at my face to wake me up in class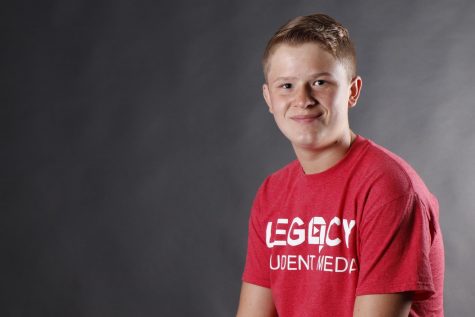 Luke Osborne, LBTV
I actually don't look 10 anymore. All jokes aside last ride in journalism and I do videos for Legacy Student Media.