Robert Bradley: Despite His Differences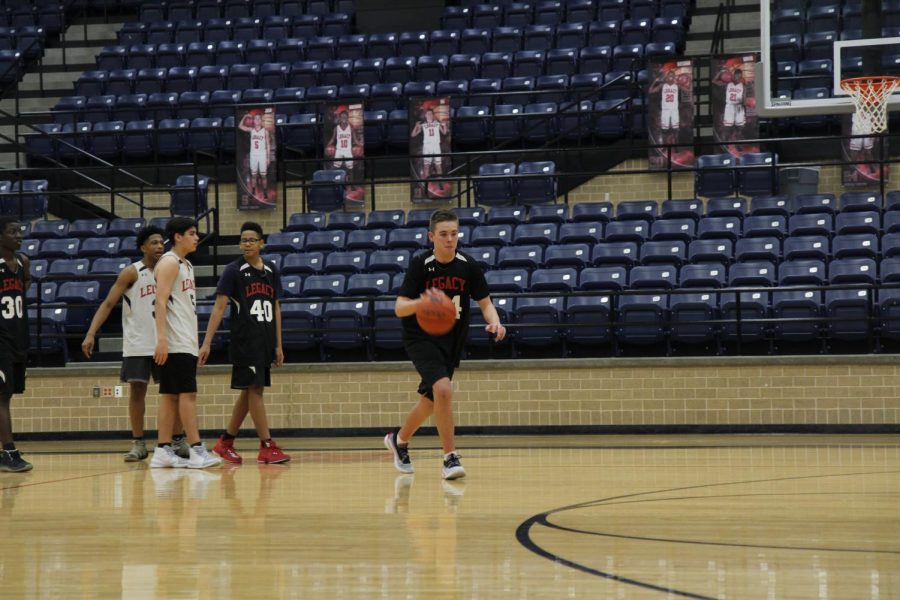 On the basketball court, no one ever knows what runs through the athletes' minds as they play a game, pass the ball or hit a three-pointer. They all want to win, of course, advance to district play, and probably even to state championships. For freshman Robert Bradley, playing basketball is about more than achieving a state win. Bradley was born without three ribs, and suffers from a compromised lung capacity. Despite his differences, Bradley works harder than his teammates to inspire other young athletes to thrive. 
Even with these hardships, Bradley hardly considers his unique situation a disability. 
"In some cases, I consider my situation to be a disability. When it comes to running, I'm slower because I can't get enough oxygen sometimes, but I shouldn't be able to move this arm because I'm missing the ribs and the muscles all through my right side," Bradley said. "I'm weird like that."
Doctors are astounded with Bradley's athleticism. He was born with the heart of an athlete, and doesn't worry too much about the impact sports may have on his body. Bradley has played volleyball, soccer and a little bit of everything, but he found his passion on the basketball court.
"Sports aren't good for me, but I don't have any restrictions other than physical (contact) sports," Bradley said.
Over the years, Bradley learned to adapt to his differences and develop limits for himself.
"When running, it gets to the point where I know sometimes I've gotta stop, but I've had to get my stamina up with what I have," Bradley said.
Bradley says his teachers and coaches are supportive of him and push him to the standards he's comfortable with.
Overall, through basketball, Bradley hopes to thrive and inspire other students with unique differences or disabilities to power through.
"Even though you may seem behind, you can always get ahead- you still have more fight than anyone else," Bradley said.
About the Contributors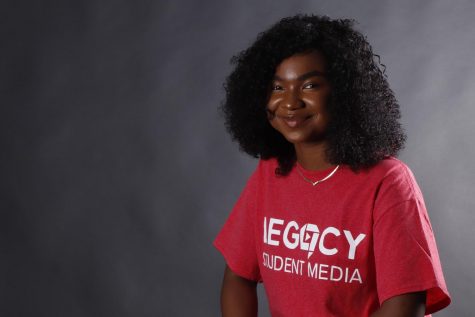 Keonna Burnett, Staff Writer
Keonna Burnett is now a Senior in high school who plans of attending UNT to study Communications/ Journalism, Social Media Marketing, and African American...