Things To Do During Christmas Break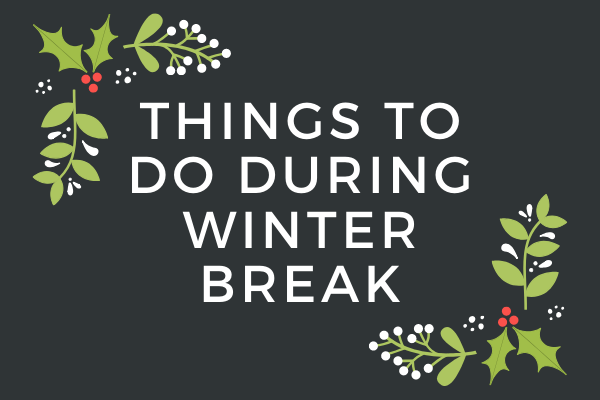 Winter break is a haven for all students after the intense stress of finals. However, students can find themselves easily bored without a set schedule for the day. Here are a few ideas to keep the break exciting and enjoyable.
Stay home, drink hot chocolate and watch Christmas movies
We all enjoy spending time with friends during the holiday season, but every now and then it can feel nice to stay home and take time to yourself. After a stressful semester, you deserve a break. Watch some Christmas movies and get yourself in the holiday spirit.
Decorate the house
Get your house ready for Christmas. Spend time with family while putting up a Christmas tree and have some good Christmas music playing throughout the house. You can also find DIY crafts to add a unique flair to the Christmas decor.
Christmas shopping
Take the time to buy your friends and family Christmas gifts. Gifts, no matter the size, can let them know how much you appreciate them. Many stores have holiday sales as well, so you do not have to go broke to tell your loved ones you care about them.
Go to Six Flags – Holiday in the Park
Spend time with your friends and family at Six Flags and have some thrills during the holiday season. The festive lights and decorations, along with the thrill of roller coasters, can bring the Christmas spirit to anyone.
Have friends over for a Christmas party
Having friends over for a Christmas party is a great way to spend the Christmas break. Have a Christmas movie marathon and have hot chocolate with your best friends.