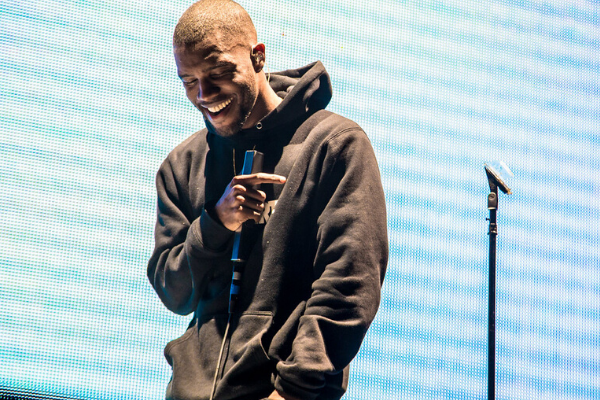 This week has shown us some spontaneous moments. Pop Smoke's sudden death shows us that life happens quickly- it can unravel and end without hesitation. With all the deaths within the industry lately, it's safe to say that we should love our loved ones more. We should take life more seriously, and appreciate the experiences that behold themselves before us. 
Kaitlin Bennett goes viral… again 
Bennett, A.K.A. the Kent State Girl, known for going to campuses with her gun and interviewing students about controversial topics. In these interviews, she asks racist, transphobic and xenophobic questions to anger the interviewee. This past week, she went to Ohio State and received major backlash. Crowds of students stood in her way, threw their drinks at her and exclaimed explicit words her way. Immediately, Bennett took to Twitter to talk about the mistreatment she experienced on their campus. 
Pop Smoke dies during home Invasion 
The Brooklyn based rapper died in his home this morning. His ability to articulate the struggles and lifestyle of teenagers in the hood stands silhouetted in his lyrics. He stood on the brink of complete success after being championed by the likes of Azealia Banks, was named best rapper on The Fader and experienced increased fame on social media. 
Ja'net Dubois passes away at age 74
Dubois, known for her prolific talent and efforts to change stereotypes of black women, passed away in Glendale, California. Her appearance on Good Times set major precedents in the industry and helped create a sense of normalcy for black stars within media. The show followed a black family based in Chicago, living paycheck to paycheck and always making time to maintain their relationships. The world will always remember her for her inspiring roles and the bright smile that always made a significant entrance on each episode of Good Times. 
Frank Ocean leaves his fans empty-handed on Valentine's day  
In 2018, Ocean consistently released music on V-day. Songs like Moon River and Biking stand as an "I'm still here" gift from the king himself. This time around, he didn't give his fans any new songs, features or albums. Nothing. Let's try again next year. 
Dwayne Wade introduces his child, Zaya, to the world
On social media, the Wade family referred to Zaya as "her," and caused huge speculation and outburst in the can't-mind-your-business community. Finally, Dwayne Wade has introduced their child, Zaya, as a transgender youth. Dwayne's wife, Gabrielle Union took to Twitter to celebrate Zaya as a "whip-smart" and "compassionate" child. We should all respect their family and know that their child's life has nothing to do with us.