Amber Trammell: A New Normal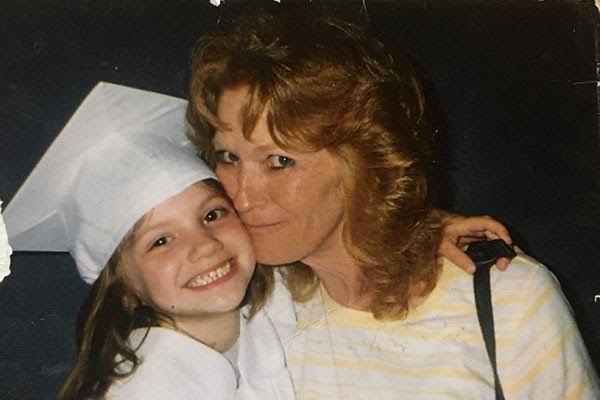 She turns the TV on, and as she switches from channel to channel, COVID-19 coverage seems to consume every news outlet. In the middle of chaos, junior Amber Trammell remains calm. She glances at her grandmother and feels relief as she realizes everything she really needs in her life surrounds her. 
Trammell has lived with her 61-year-old grandmother since before she could walk. Throughout her entire life, she has experienced the good and bad with her grandmother at her side and now, along with seven billion other people, they experience the COVID-19 pandemic. 
"
I'm hoping that we can get back to normal pretty soon and that our community remains safe and healthy,"
— Amber Trammell
"Everyone needs to listen to the orders to stay home. Nobody wants to stay home, but it's necessary to protect the people whose immune systems aren't as strong," Trammell said. 
Indifferent to all those who have chosen to obsess over the current situation, Trammell focuses on all the good things that still remain and appreciates personal assets like the comfort of her friends and family. 
"I trust my grandma more than anyone in this world," Trammell said. "She's always taken care of me and I'm thankful to have her."
Still, she knows that her grandmother and herself cannot let their guards down during the crisis. Her grandmother, Janace Trammell, feels that even when they follow all safety measures the situation remains the same. 
"I'm concerned but I've taken all the precautions I can take. It's not in my hands anymore," Ms. Janace Trammell said. 
For the time being, Amber Trammell has found ways to stay active throughout quarantine by baking with her grandmother and cleaning up things around her house. 
"The only way we've been affected is that we can't go out," Trammell said.  "If one of us were to get sick it would probably be really hard." 
Amber hopes to regain control of the normalities of her life soon and live in a healthy environment in which everyone can unite once again. 
"I'm hoping that we can get back to normal pretty soon and that our community remains safe and healthy," Trammell said.