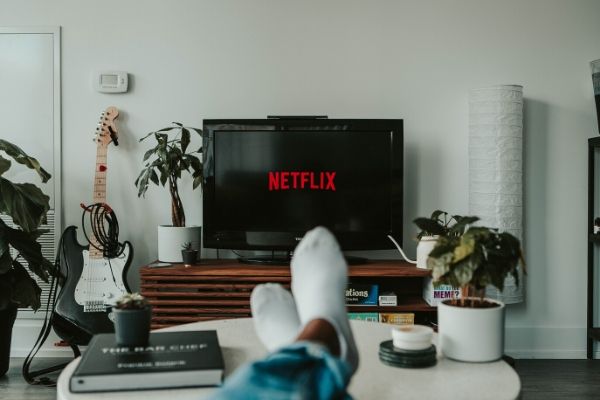 With COVID-19 cases still on the rise, it's important that we keep our heads on straight and realize the importance of self-isolation. There will never be a better way to distract ourselves from reality and inevitable fate as a society than to Corona and Chill. In order to go through these quarantine blues, we've provided some of the best movies to binge-watch. 
Bring It On
If y'all don't understand the cultural and spiritual importance of this cult classic, we will have to ask you to escort yourself out of this website. The movie stars a stereotypical blonde cheerleader who attempts to make a name for herself as the new team captain, but in the midst of their practice meetings, she discovers a secret that changes the trajectory of the team's luck. This movie can be watched during the day or during the night– it is a multifaceted type of girl, suited and booted to entertain you at any moment of the day. 
Once Upon A Time In Hollywood
Directed by Quentin Tarantino, Once Upon A Time In Hollywood follows a group of A- list celebrities in the 70s overshadowing the cult deaths of Roman Polanski and Sharon Tate. The aesthetic style of the movie feels dull but stimulating enough to leave anyone enamored and interested in the plot. Each second is riveted with beautiful shots that will help keep you entertained while in quarantine. 
Lady Bird
With lead features from Saoirse Ronan and Timothee Chalamet, Lady Bird takes us on a cinematic journey filled with early 2000s angst highlighting a teenage girl's journey through her senior year and beyond the suffocating walls of San Francisco. This movie will bring you to the edge and cause you to make personal connections to all of the characters involved. 
Perks of Being A Wallflower
If you have a mental illness you should watch this movie. You won't be cleansed of depression, but it will help you soak on it. Charlie, an introverted kid, befriends two misfits at his school and he chronicles his adventures with them through letters and journal entries.  
The Craft
The new kid at school is initiated into a band of witches, joins them in their bizarre spells and suddenly finds out the repercussions of their actions. This film stands as an amazing classic. For the best effect, watch it at night.