A Team Of Abby's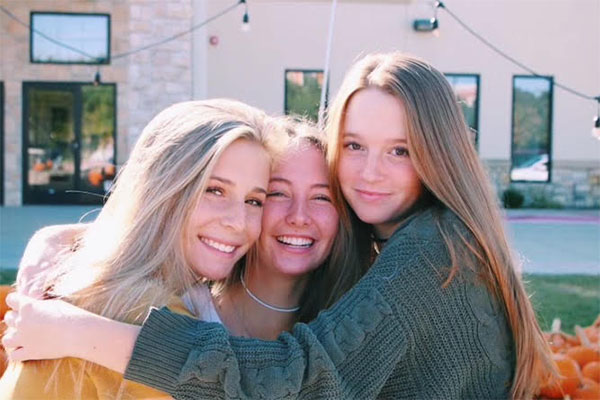 As the girls' tennis team approached the court for a day of practice, one team member called out for Abby, but was met by three athletes' turned heads. A quick clarification resolved the matter but put a smile on everyone's face at the coincidence. 
The girls' tennis team consists of three girls with the name Abby: Abby Hall, Abby Chambless, and Abby Carpenter. The three girls play on the team together and experience consistent run-ins with people's confusion. The youngest of the three junior Abby Chambless sees the experience as a bond created between her and the other two girls.
"It is actually very fun sharing the same name with them. I feel like it brings us closer together as friends," Chambless said. "Sometimes people just yell Abby, and we all turn our heads, but Coach Redwine mainly calls us by our last names."
The girls experienced the occasional chance to play together as doubles partners and created even more confusion for the judge. Senior Abby Hall played matches with the other Abby's and saw the bewilderment of observers that came along with it.
"There have been times where we will play together, but doubles partners are often changed around," Hall said. 
Apart from tennis, the girls' friendship persists outside of the sport and continues to experience the puzzlement of bystanders in awe of the three girls. 
"It can be entertaining at times," Hall said, "especially when introducing ourselves to new people."
Their season faced new changes as they played through social distance guidelines in an attempt for the continuation of their season. 
"The season is very different this year due to social distancing," Chambless said, "but nothing has changed our friendship and how close we are."