Sports After High School: Too Good to Be True?
Coaches will tell athletes all they need is hard work and the ability to be coachable and they make it to the next level, but millions of athletes do the same thing. As a tiny kid, many dream of making it to the big leagues. You slowly grow up and start to realize, is this dream really going to be true? According to studies, about 1.6% of all college football athletes get to play in the NFL. Rees Odhiambo is an offensive guard who played for the Broncos and beat the odds as he currently plays for the Arizona Cardinals.  
"Coaching is a big big piece, just like any company, direction and leadership are important, " Odhiambo said. "Having a coach that holds everyone from players to coaches to a high standard makes things predictable for players, and in a system that as a coach they don't leave compared to the number of athletes that come and go. Coaches, like a good CEO, are visionary and can see your greatness."
Being a pro athlete is all about finding ways to get the most out of your body. Whether it's conditioning or heavy lifting, going to the next level takes extra work. As there's already a small chance of being a professional athlete, you need to reach the highest physical attributes.
"My path to the pros was after my first day of working out. I never did a workout as I did for football during spring. I asked myself what's the purpose of the game and being from Kenya it was all new to me so I searched and saw what it could do for me," Odhiambo said. "I went from 225 to 275 pounds. Others would always say one thing 'every day you're working and just focus on small improvements.' Being an offensive lineman at 225, I went to the gym and never left, and I ran 3-5 miles daily during the summer."
According to LeagueSide Studies, 8.6% of all high school baseball athletes play college at the next level. So out of about 480,000 high school baseball players only about 41,280 make it. Not working hard and staying lazy won't help players make it to the big leagues. Coach Christopher McMullen had the opportunity to coach Nate Rombach, a Legacy baseball alumni, who was drafted in 2019 by the Miami Marlins.
"Baseball is a skill game. The ability to throw, hit, and field are critical. Players must be open to and seek continuous improvement or else they won't last, but once you get to a certain level," Coach McMullen said. "The talent from one player to the next is not that drastically different and how strong someone is from a mental standpoint becomes very important.
Unlike sports leagues such as the NFL which stays in the U.S, the MLB is an international game. Around the world,  20 different countries represent Major League Baseball. Therefore, athletes compete on a global scale not just in the United States ultimately slimming down their chances of becoming a professional.
"They [international baseball players] don't have the distractions that many kids in the states have," Coach McMullen said. "Players in those countries live to play baseball. For a lot of them, they see baseball as their hope of making a better life for themselves and for their family and because of this, they are very dedicated starting from a young age. They play, train, and go to school in a very structured environment every day from sun up to sundown."
Leave a Comment
Donate to The Rider Online | Legacy HS Student Media
Your donation will support the student journalists of Mansfield Legacy High School. Your contribution will allow us to purchase equipment and cover our annual website hosting costs and travel to media workshops.
About the Contributors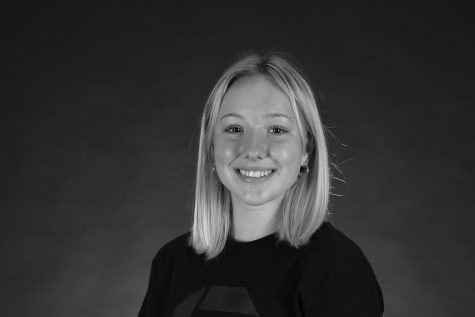 Landri Hargrove, Photo Editor
Hi, I'm Landri Hargrove the Yearbook Photo Editor. I love cats and pictures. Most of my time goes to cheer and homework.