Melson Brothers: Two Generations of Siblings Enjoy Football Together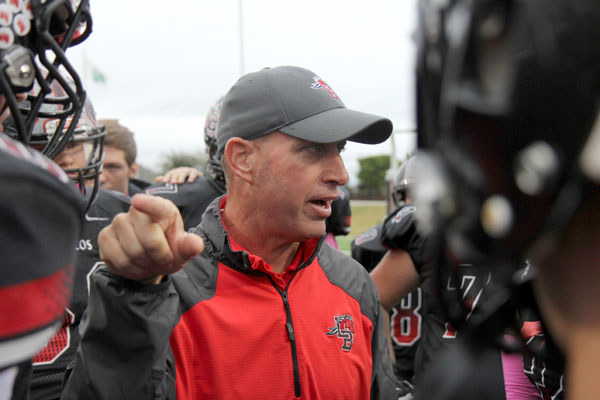 In the fall of 1993, Coach Chris Melson and his younger brother Brandon got jobs coaching football at Ada Junior High. They spent their days teaching teenagers how to throw a spiral, catch passes and make tackles. Now, Chris Melson presides as Legacy's Head Football Coach, and his brother Brandon works as the Assistant Head Coach at Denton High. Ironically enough, they both have a Bronco as their mascot. Both men say they have ambitious personalities, and their relationship could be compared to a rivalry always trying to out do the other. But there's no love lost.
Coach Chris Melson enjoyed working with his brother, but Brandon left Ada in 1994 to coach at Denton and has been there since. Coach Chris Melson stayed in Ada for one more year before moving to Rockwall then proceeding the move to Mansfield in 2007 when Legacy opened.
"It was great coaching with him," Coach Chris Melson said. "We could have discussions about the players and how practice went. There was lots of story telling about coaches and crazy players."
Since the Melson's only coached with each other for one year, they would not mind coaching together again.
"It was fun coaching with him because we did not have inflated ego's," Coach Brandon said. "We just wanted what was best for our players. He's my best friend, [and] I liked that we could bounce ideas off each other without getting offended."  
Denton High ranks eighth in the state ahead of Legacy, but Coach Chris Melson believes Legacy could beat them. He thinks it would be fun just to play his brother in a non-district game.
"I always wanted to beat him," Coach Chris Melson said. "I feel we can win every game we play, so Denton High would be no exception. I'm happy for my brother. He works at a job that he likes."
The Legacy Broncos currently hold a record of 3-2 this season, while the Denton Broncos have a record of 5-1. Coach Brandon enjoys being ranked so high and thinks his team could be overrated.
"Are we overrated? Only time will tell," Coach Brandon said. "We have a test this week against Sherman. We have been pretty good the last couple of years, but I feel like this year we have our best team."
Coach Brandon believes his team could challenge Legacy if they ever compete. For now, the brothers can only fantasize about playing each other.
"I think Legacy is a talented team and would be great for us to play them," Coach Brandon said. "It would be fun for both of our families."
The Next Generation of Melson Brothers
(by Jake Stacks) The Melson brothers, Jorden and Major,  share a close relationship, just as their dad, Coach Chris Melson, and uncle have for the past 20 years of coaching.
Jorden Melson plays for Legacy's sophomore team as a safety and slot receiver and took part in the class of 2019's undefeated freshman season. His brother, freshman Major Melson, plays slot receiver on the offensive side of the ball and serves as an outside linebacker on defense. Growing up with Legacy program, both young Melsons have developed a love for football.
"[Major and I] have a really close relationship," Jorden said. "We both love football, and we love playing the game."
Football has far reaching effects in the Melson home. When not playing, the TV the two watch and the time spent with their family centers around football.
"I like going to the [Legacy] games and watching and being a part of it," Major said. "We definitely watch [football] a lot, [and] we play a lot of catch."
Jorden and Major both hope to play together sometime soon, just as their dad and uncle hope to play against each other.
"[Playing with Jorden] is going to be good," Major said. "His class is really talented, and our class has some athletes — I think we'll be a good team."
About the Contributors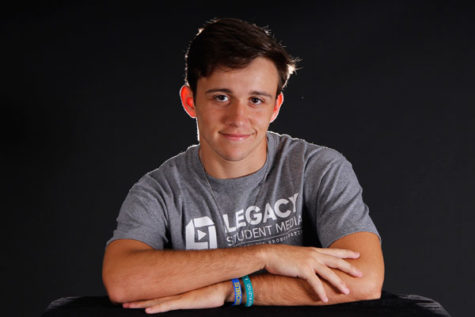 Jorden Melson, Sports Editor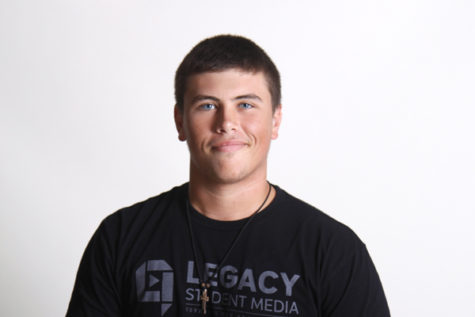 Jake Stacks, News Editor
Jesus. That's pretty much it.