Legacy Attendance Rate Second Worst in District
When walking into the classes, a particular pattern can begin to emerge among all the sights that the school has to offer. Empty seats have become a thorn in the side of Legacy's attendance rate, a thorn that school administrators and teachers alike would like to eliminate.
In January, MISD published an attendance report to illustrate the performance of each of the district's school. In this report, Legacy's 95.88 percent attendance rate was second-to-last among all 42 campuses. Even though this rate lies well above The Phoenix Academy's 87.76 percent rate and falls less than 1 percent short of the district's 96.75 percent goal, this small margin has major implications. Consequently, school administrators including Principal Dr. Shelly Butler hope to improve these results by addressing all facets that contribute to student attendance.
"Student attendance equates to student success and it equates to dollars," Dr. Butler said. "It is our responsibility to provide a welcoming place for students."
Legacy administrators ultimately feel students are primarily responsible for getting themselves to class.
"Teachers can continue to build relationships with students," Dr. Butler said. "Students can get out of bed and get to class."
All these student absences translate to numbers that are tracked by Ms. Janice Hawkins, Legacy's public education information management system clerk (PEIMS), and the causes behind these numbers are not always the same, she says.
"I would say it's somewhat seasonal," Ms. Hawkins said. "This time of the year I think it has a lot to do with illness."
Dr. Butler agrees that these numbers are indicative of a multitude of unfortunate circumstances.
"I think we have five percent of our population that have an illness, problems at home and so on that prevents them from getting to school," Dr. Butler said. "If we can take those obstacles away, we can meet our goals."
"
But all schools face the same issues so none of that should be a reason for Legacy to perform worse."
— Coach Rachel Ryan
These seasonal issues and circumstantial reasonings can begin to negatively affect attendance rates, as the report suggests. Nonetheless, Coach Rachel Ryan feels as if these challenges shouldn't offer any excuses.
"I think it's a variety of issues that compound on one another," Coach Ryan said. "But all schools face the same issues so none of that should be a reason for Legacy to perform worse."
Dr. Butler shares a similar sentiment, remaining hopeful student perseverance will resolve Legacy's attendance woes.
"Students should know that the sky's the limit and you can do anything," Dr. Butler said. "But you got to do the business and that starts with coming to school."
Hang on for a minute...we're trying to find some more stories you might like.
About the Contributors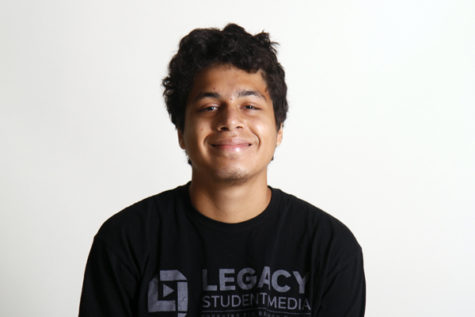 Jose Cruz, The Arena Copy Editor, Staff Writer
Heyo, I'm Jose. I'm a staff writer for The Rider Online and I'm the Yearbook Copy Editor. I love to write and I love (good) music. I have a love/hate relationship...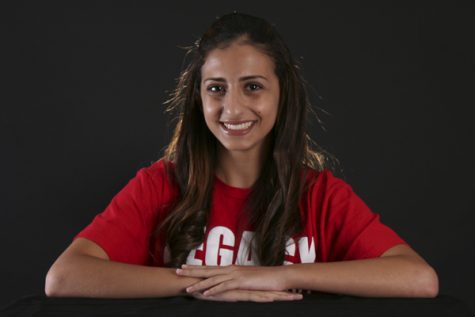 Sara Gerges, News Editor
News editor. Short and sweet, just like this bio.