Panic Causes Gas Shortages in Mansfield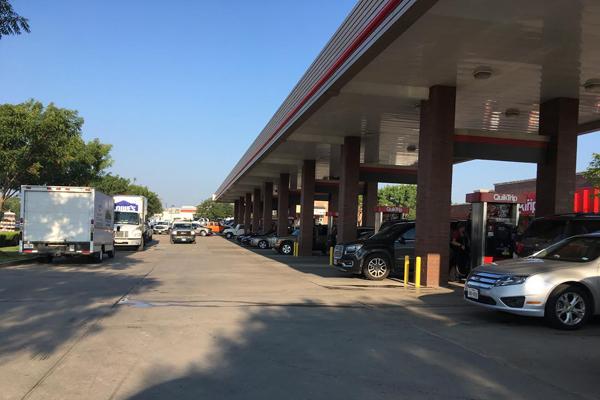 Local gas stations have run out of unleaded fuel after rumors of a gas shortage because of  Hurricane Harvey. Mansfield residents hurry to fuel up as prices rise and local gas stations close their pumps.
"People are flocking to get gas because it's all over the news," Juliana Lazarky, Manager of the QuikTrip on Debbie Lane, said. "I think people are making a bigger deal out of it than it is. Everyone is just freaking out."
According to the Texas Railroad Commissioner, a shortage doesn't exist because of Hurricane Harvey.  Companies will try to conserve gas supply by only distributing gas to certain stores. The QuickTrip off of Broad Street will stay fueled. 
[Track where gas is available with the GasBuddy App]
"This makes sense, that way we can just refer people to the same store," Lazarky said.
Students adapt to the lack of available gas close to them. Senior Catherine Ketcherside plans to stay in Mansfield as much as possible until regular gas becomes available again.
"I'm kinda nervous, but I'm trying not to freak out," Ketcherside said. "I'm trying to stay calm."
Lazarky feels unsure whether or not this will impact the community, but students feel it has already affected them as they feel the consequences of Hurricane Harvey at home.
"Before the gas shortages, I knew Harvey had affected a lot of people, but now that it's affected us I can see that it's something that's much more devastating, not just to the people in southern Texas and Louisiana," Ketcherside said. "It's devastating to us too, especially because people are coming here for help."
About the Contributor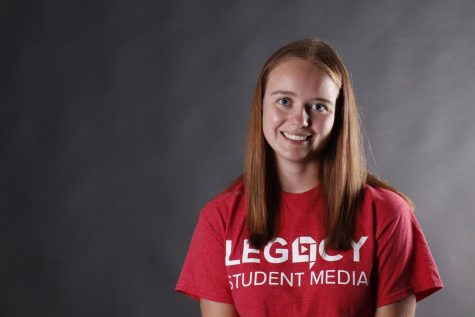 Brinley Koenig, Editor-In-Chief
Hey, I'm Brinley. I like to watch Gilmore Girls, drink overpriced artesian water, buy things I don't need, and pretend I have the time and money for...