Coach Keel Receives Teacher of the Year Honors
The Teacher of the Year Award. The name speaks for itself. The winner holds the title "best teacher on campus." And this year Michael Keel received the honor as 2017-18 Legacy High School Teacher of the Year. Principal Dr. Shelly Butler believes this election left staff members with a complicated choice because every teacher nominated has proven worthy of the award.
"This year's vote was a tough one for many because every person nominated is highly regarded as a great teacher and an awesome human being," Dr. Butler said. "Legacy is beyond lucky to have them all teaching here."
Keel feels proud that he won, but he also knows all the other teachers on campus do great things for their students and the school.
"It's a huge honor that I won the election through the staff. It's a real honor to be recognized for all the work I've been doing all the time, but every teacher does many things that are worthy of recognition," Keel said. "I just happened to be the one recognized this year."
Sixteen years ago, coach Michael Keel began coaching soccer and football for Beaumont Westbrook High School. After a few years at Westbrook, Keel left and went to coach at Crosby High School. Eventually, Keel received a job offer from Legacy, where he continued coaching both sports until he had to make a not-so-simple decision.
The MISD athletic department strongly encouraged head coaches to coach only one sport. He had to make a decision: Football or soccer?
"It was not an easy decision to choose soccer over football because I had been a football coach just as long as I had been a soccer coach. But when the opportunity arose, I decided to take it," Keel said. "We talked as a family, and my wife and I thought that decision would be what was best for us and our family at the time."
Keel got his leisure time at home with his family. However, on Friday nights students would see Keel at the football stadium watching the games and cheering on the Broncos. Keel won't rule out a return to coaching football in the distant future.
"I still think about football all the time," Keel said. "You just don't stop. You still think about it, you watch it, you still view it like a coach. I really enjoyed coaching football, and it was a big part of my life for a long time as a player and as a coach. So yeah, I'll never say never, but at this time probably not."
Although Keel enjoys what he chose, he would say he sympathizes for his wife because adjusting to the change is different for her.
"I really am happy with my decision," Keel said. "Sometimes I think my wife misses it because when we moved up here and didn't know anybody, her immediate circle of friends were the coaches wives. I know they still talk and everything, but it's different for her. She's having to adjust to a new normal, but I've enjoyed this year."
Keel's favorite part of coaching goes beyond the game. He gets more joy out of watching athletes develop into men rather than winning soccer games.
"I love football. I love soccer. It really wasn't me picking one sport over another," Keel said. "I love coaching and the opportunity to mold young men and see them grow from freshman to senior year. This still allows me to do that and still spend some good time with my family"
Whether Keel's on the pitch or in the classroom, he always gives his best effort at impacting those around him.
"I'm so happy at Legacy, and it's by far the best place I've ever worked," Keel said. "I am extremely honored and thrilled to have been recognized this year."
Hang on for a minute...we're trying to find some more stories you might like.
About the Contributors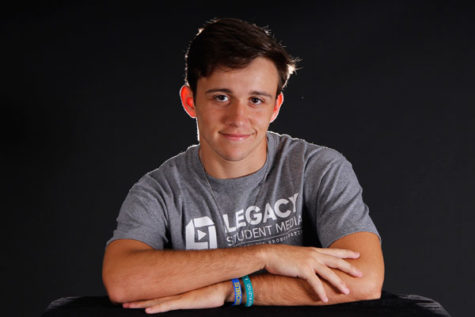 Jorden Melson, Sports Editor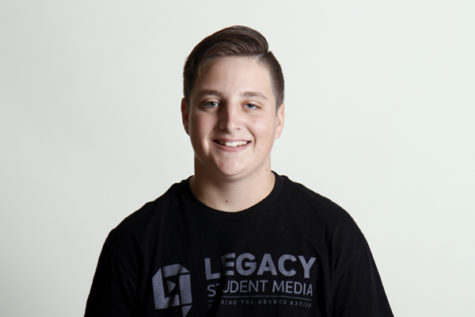 Gage Mitchell, Photographer
Give me a camera and I'll take your photo. Ask me about myself and I'll tell you I'm the meme lord. Talk to me and you will think I'm weird.