Basketball Preview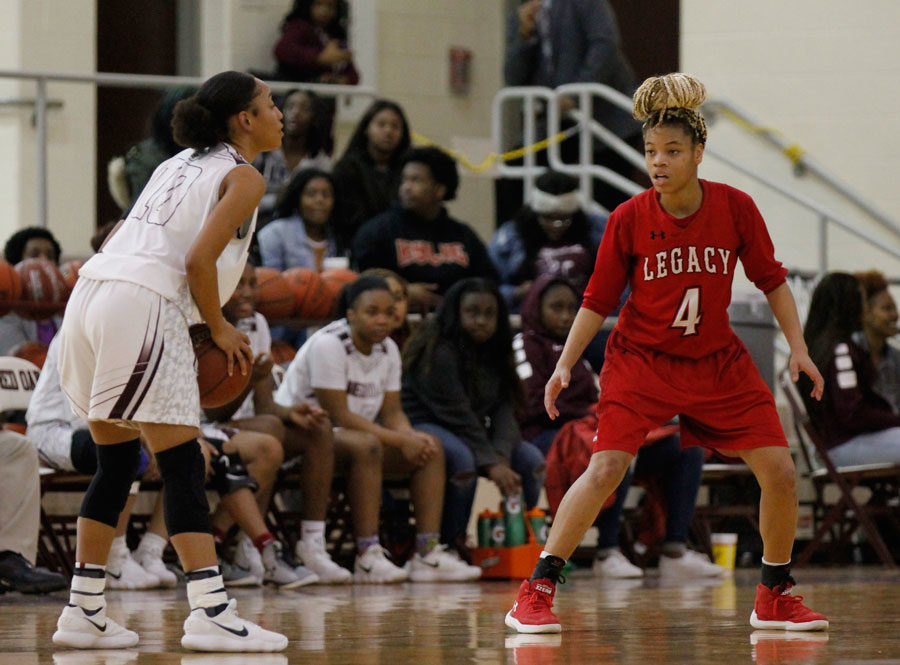 No one makes a sound. The people throughout the gym stop what they are doing, even the players stop and stare. The ball rips into the bottom of the net as the buzzer drums in the background. While players fall to the ground, Head Girls Basketball Coach Michelle Morris shutters down for a quick breathe. The girls lost all chances of making the playoffs on a last second buzzer beater to Lake Ridge. But that was last year, and this year Coach Morris believes her girls are hungry to win.
"These girls have energy and the will to win. They want to. They just work hard," Coach Morris said. "You know, last year left a sour taste in their mouth by not making it to the playoffs when we should have. I just love the 'want to' and the drive these girls have."
This season, the girls are 5-2 and almost wrapped up with their pre-season games. Coach Morris likes to play teams that help prepare them for district play.
"We schedule a pretty tough pre-season to get ready for district but we also do that get some confidence building because I know we can win," Coach Morris said. "We can actually work on things that we need to work on against someone other than ourselves to help us prepare for the season. But really to help prepare us for district in different ways."
However, along with a new year, comes a new district. Neither the boys or girls teams will play Lake Ridge, Mansfield Summit, Lancaster, Midlothian, Waxahachie and Red Oak. Instead, the teams will face Arlington Seguin, Granbury, Burleson, Burleson Centennial, Crowley, Everman and stay with Mansfield Timberview. Coach Morris believes this district will help the team, but the team itself could be the biggest help.
"Definitely think it will help us, it's not so much as the district we're looking at, it's us," Coach Morris said. "And I feel that if we continue to get ourselves better every day than we can obviously compete with anyone in the state."
Coach Morris also believes that this year, the togetherness of her team will be the key to their success.
"I feel like we're playing together and obviously the more we play together the more wins we're gonna have," Coach Morris said. "The comradery of the team is so much different, and the key is to keep that all throughout the season and if we do, we will 100% be more successful. You know, you can either buy in or buy a ticket."
BOYS
Last year, the boy's team fell short of making the playoffs and mustered up one district win. As bad as it may sound, Head Boys Coach Cornelius Mitchell thinks this year the team will shock people. He hopes to keep the improvement going.
"People are going to think one thing, and they'll be surprised. I've seen all the work these kids have done and we'll be better, we have just bigger and better players this year," Coach Mitchell said. "In each of our players, whether it's athletically, as a person, academically, I just want them to grow. And at the end, I just want to know that we got the most out of every single one of our kids collectively and individually."
The boy's team also started 5-2, and similarly, Coach Mitchell believes it is best to schedule pre-season games that are beneficial moving into the regular season.
"We tried to find opponents that look-like, play like and resemble our district opponents," Coach Mitchell said. "So if a team is strong, tough, and overly fundamental, that will be similar to Granbury and Burleson. And if a team is athletic, big, strong and fast, that will be similar to Crowley and Timberview. We get to see all of our weaknesses and our strengths and what we need to work on."
And on the boy's side, Coach Mitchell could not be happier to leave the old district and see new opponents.
"We've spent the last two years in, what I thought was, the toughest district in the state, basketball-wise. But, this year, we still have some really good teams, but they're just not going to be as good as [what we've had to play]," Coach Mitchell said. "We still have good teams and it's a lot more balanced and equal. There are all these teams that can all compete and are fairly equal."
The differences a year can make will either hurt a program or make it better, and Coach Mitchell believes the boys have a fellowship unlike anything he's ever seen.
"They spend a lot more time together off the court and they joke with each other and have a lot of fun," Coach Mitchell said. "The best thing is just how close they are, and how we can get on them now and how they can react and take coaching is by far better than any team I've ever had."
About the Contributors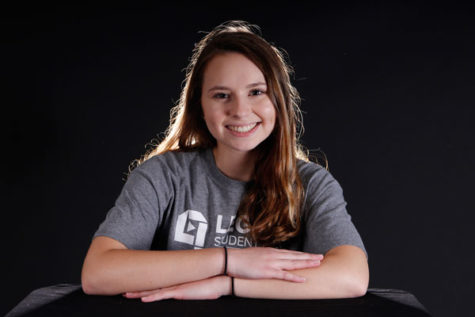 Kristen Bosecker, Social Media Editor
My name is Kristen Bosecker and I am the Social Media Director. I pole vault and like to make people laugh. Follow me on twitter @thisismrskris