Rolling into the Season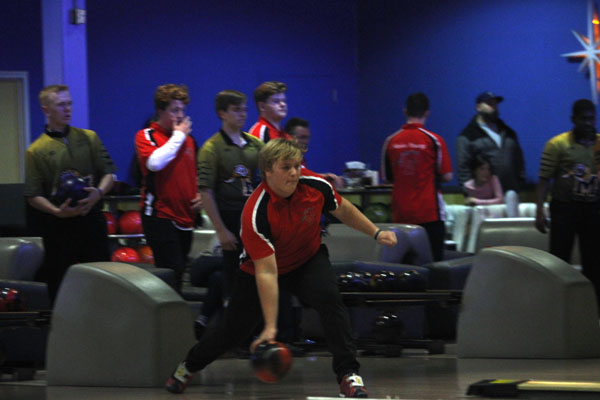 [UPDATE 12/7]
The bowling team won their match against Mansfield on Dec. 4. The win granted the team first place in their league and giving Mansfield their first loss of the season. The team won with a score of 8-7. According to Kevin Young, the team played with extra motivation.
"We definitely had a chip on our shoulder going into the game. They talk a lot of crap and it was getting us worked up. They were very talented but we were able to sneak in a win. I am already looking forward to the next time we play them," Young said.
The next match for the Broncos is against Frontier High School on Dec. 11 at 5:30 p.m. at Alley Cats.
[12/3]
The bowling team beat Lake Ridge 12-3 in their match on Nov. 29. Sophomore Philip Le led the team with a score of 178 in a single match and senior Kevin Young rolled a 315 in his two matches. The bowling team currently has a two-game winning streak and will play their next match against Mansfield. Mansfield has not lost a bowling match the whole season, and the winner of the match will take first place in the league. Bowling Captain Kevin Young believes his Broncos can dethrone the tigers and take first place.
"Mansfield is a good team do not get me wrong, so it's gonna take some good rolls to beat them," Young said. "They're our rival school so we definitely want to win. Whenever we are working as a team and how bad we beat Lake Ridge I'm pretty confident we can come away with a win."
Young started bowling at an early age. At about age five, Young touched his first bowling ball and hit his first pin. Young's father was a professional bowler and coincidentally is the Legacy bowling coach.
"Since my dad is the coach I really don't have much of a choice to whether or not I want to bowl," Young said. "I was kinda born into bowling, but I wouldn't want it any other way. I love bowling."
Young would say when he walks away from bowling he will be able to take one thing with him – his ability to talk with others and work with them.
"Bowling has a family aspect to it," Young said. "It taught me how to work well with other people and just working as a unit and bonding with others. It made me a better communicator."
Like Young, Le also would agree bowling taught him lessons about patience and correcting mistakes.
"Bowling has taught me patience. Once you bowl you are just sitting and waiting for your next turn," Le said. "If you made a mistake then you have time to think about it and learn from it. Bowling also takes serious focus."
The bowling team plays their next match against Mansfield on Dec. 4 at 5:30 p.m. at Alley Cats. Kevin Young and his teammates agree they want the students and teachers of Legacy to come support.
"It's a fun atmosphere. You'll get to see the team atmosphere, and you'll get to experience a bowling match which is unlike any other sporting event," Young said. "Besides you should be supporting your school and we are playing a cross-town rival so I would love to see people come out."
About the Contributors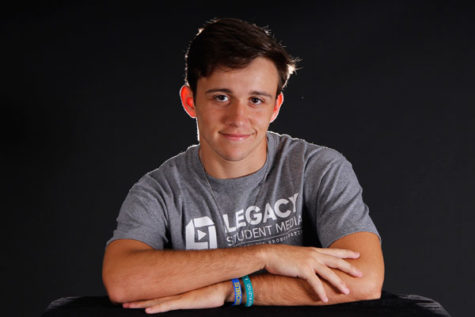 Jorden Melson, Sports Editor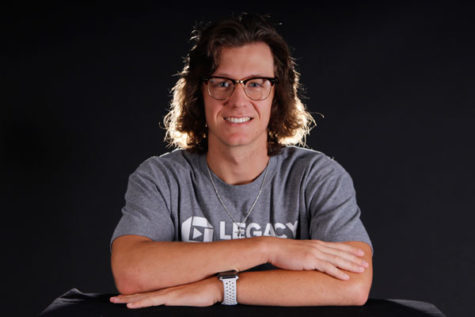 Zane Hudson, Social Media Editor
I'm Zane Hudson and I like to play baseball.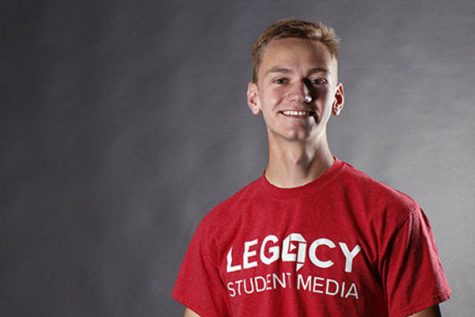 Ryland Mallett, Editor-In-Chief
I am giving this my best shot. I hope it all turns out all right. Just remember we were all born on a big boat.