Keslyn King Surpasses 1,000 Points
Senior Guard Keslyn King, a three-year varsity starter, surpassed the 1,000 point milestone scoring 21 points in their game against Lake Ridge which the Broncos won 72-52.
King has scored another 380 points since passing the 1,000 marker giving her a total of 1,380 points on her career. King believes her success wouldn't be possible without her teammates.
"I owe all this success to my teammates, I've known all of them for so long and we are all one big family. Without them helping me out, I wouldn't have been able to score this much. I am blessed to play on such a great team," King said.
Senior Guard Kenzie Flowers would agree that King views this accomplishment more as a team accomplishment as opposed to an individual accomplishment.
"In order to score that many points you do have to be good at basketball, but King praises us [her teammates] for her success. Most people wouldn't be that grateful towards there teammates but she is and that's what sets us apart from other teams," Flowers said.
King recently committed to Texas State on a basketball scholarship and will be on campus in Fall 2019. King believes besides her teammates, her drive to be the best has pushed her over the edge in becoming a division one basketball player.
"Ever since I was young I always loved doing basketball-related things, I would stay out on my driveway and practice my shot for hours at a time, and I would practice my dribbling, I always wanted to be the best. Now that all this work I've put in is paying off it is a blessing. I can't wait to see where my basketball career takes me," King said.
The girl's basketball team has a 22-5 record on the season and is ranked sixth in the area. The team places second in the district right behind Timberview. The Broncos will face Burleson Centennial on Jan. 15 at 6:00 p.m. at Legacy.
About the Contributors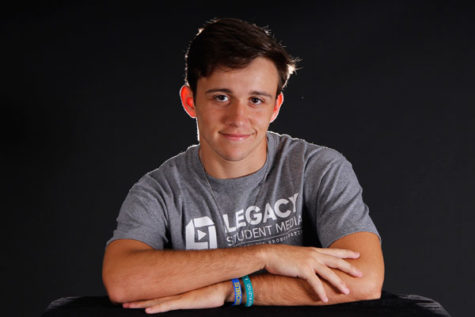 Jorden Melson, Sports Editor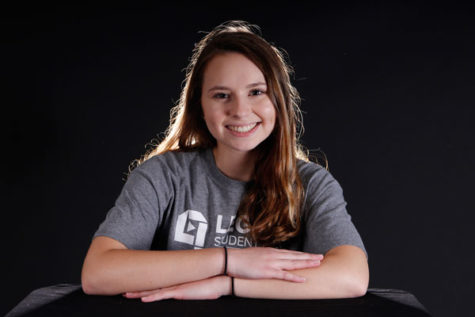 Kristen Bosecker, Social Media Editor
My name is Kristen Bosecker and I am the Social Media Director. I pole vault and like to make people laugh. Follow me on twitter @thisismrskris