Girls Soccer: State Tournament Preview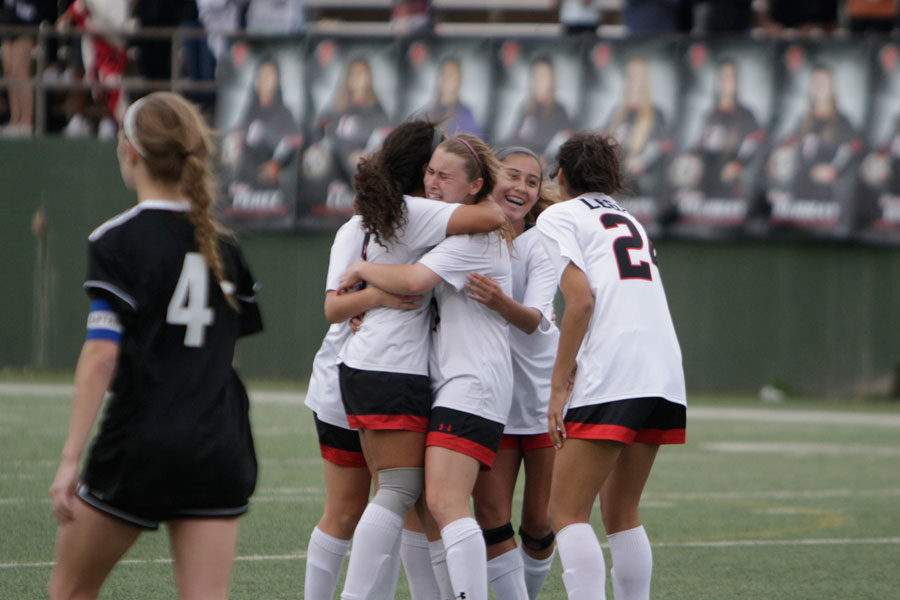 The girls soccer team defeated Centennial and Aledo in the regional tournament. Previously the Broncos have never made it out of the Regional tournament but that has changed and the team is now one game away from playing in the state championship. Junior Brenna Scheffler who scored in the Regional Finals against Centennial says it's a dream come true.
"It doesn't feel really honestly, we are leaving tomorrow for the tournament and I'm still in shock, but we've been working for this ever since school started back in August and it's just a dream come true," Scheffler said.
Here's a look at the final four teams in the state tournament:
Dripping Springs: This team is led by Zoe Flores and Sofia Picucci who have scored 49 combined goals while rest of team scored 51 goals. The team allowed 17 goals on the season. Dripping Springs finished the regular season 21-4-3. In the postseason Dripping Springs has outscored opponents 25-9. Notable Wins: Frisco Reedy (1-0).
Kingwood Park: Kingwood Park is 26-2-1 on the season. The teams best player is senior midfielder Allie Byrd with 38 goals. Byrd signed with North Texas to play soccer. The girls scored a total of 110 goals this season while giving up 22 goals. In the playoffs the team has outscored opposing teams 16-6. Notable wins: Pflugerville (2-1) and Cedar Park (2-1).
Highland Park: The Highland Park Scots have won the state soccer tournament for the last two years. The team is 24-1-3 on the season. The Lady Scots scored 154 while giving up 12. They are outscoring opponents in the playoffs 30-5. The team is led by Captain Megan O'neal and Captain Presely Echols. O'neal and Echlos both juniors and both committed to Division One schools. O'Neal committed to UGA to play soccer and Echols to UT. Sophomore Midfielder Maja Davison is also committed to Georgetown. Highland Park is on a 21 game win streak. Notable wins: J.J. Peacre (1-0), Cedar Park (3-1), Frisco Wakeland (2-1), Frisco Independence (2-1).
Mansfield Legacy: After losing in the Bi-Distrcit round of playoffs last year the Broncos have bounced back and fought there way to the state tournament. The girls are 23-1-2 on the season. They've outscored opponents 96-13. The team is led by midfielder and DBU commit, Ashely Perez. Along with Perez, Goalkeeper and Sam Houston State signee Tatum Krueger has shutout 17 teams this year. Notable Wins: Aledo (1-0), Burleson Centennial (2-0), Burleson (3-0), and Birdville (3-2).
Dripping Springs will play Mansfield Legacy on April 18, at 12 p.m. at the Georgetown ISD Athletic Complex.
Kingwood Park will play Highland Park on April 18, at 9:30 p.m. at the Georgetown ISD Athletic Complex.
The winner of each game will showdown in the state championship game. The game will be played on April 20 at Georgetown ISD Athletic Complex at 11 a.m.
About the Contributor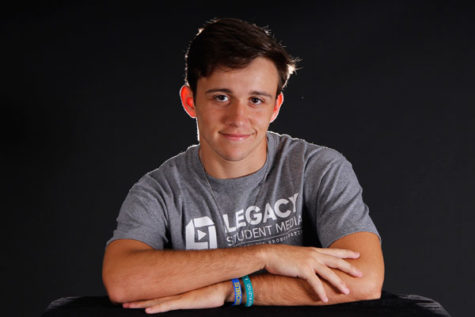 Jorden Melson, Sports Editor