Softball: Survive and Advance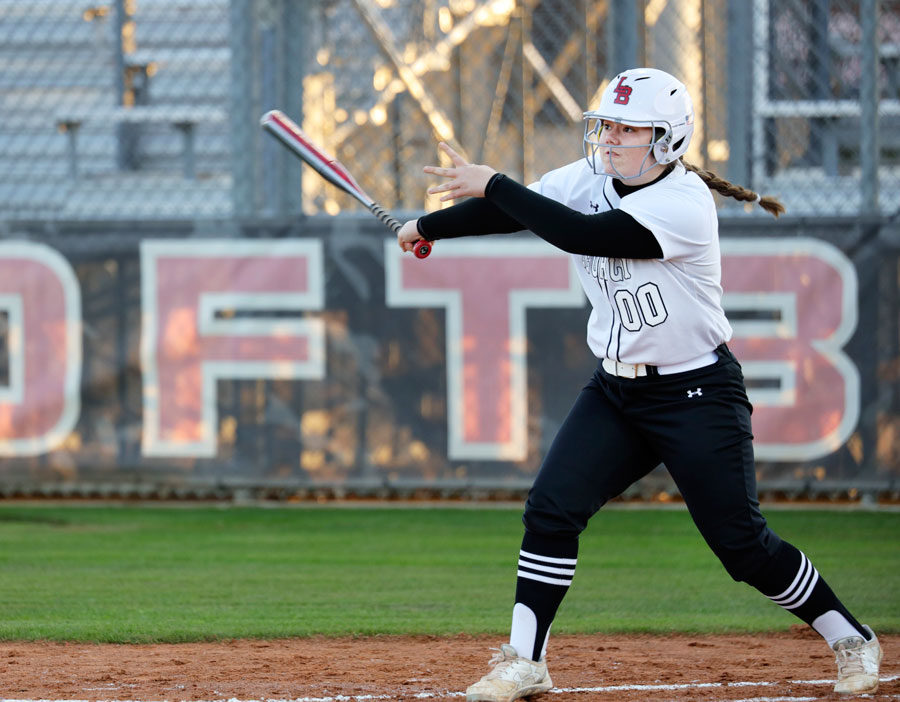 Slowly, the tear travels down the carved path of the one before it. Junior Haylee Gutierrez feels solemn knowing her time with her senior teammates is diminishing and this is the last time they will ever play on the home field.
The Legacy Softball team beat Carter Riverside in the first round of the playoffs 10-0 and now move on to play Little Elm High School. The series is expected to be a tight one and Gutierrez looks forward to the challenge.
"I'm excited because we finally get to play good competition and good pitching," Gutierrez said. "They're good and hard to beat, but I think we'll win."
Number 19 for Little Elm, junior Lauren Lucas, has hit seven home runs on the season along with having a .647 batting average. She supplies her team with the most runs as well as being the teams top pitcher. Head Coach Amie Prater compliments their pitcher but thinks her team should do fine.
"She tries to attack hitters, she's not a strikeout hitter she going to try and have them hit the ball where she wants it to go," Coach Prater said. "We've seen better pitchers in our district already so I think if we just get the barrel on the ball we will be okay."
Staying on topic of pitching, Coach Prater has confidence in senior Jaycee Cook to take care of business.
"Jaycee is very confident at the mound and we are just going to attack the hitters and play defense behind her," Coach Prater said. "If you shy away from hitters and get scared that's when you give up big hits. But Jaycee is really confident and we are confident in her."
Coach Prater believes the team has a good chance of putting the series away early.
"If we jump on them offensively and have a good attack game one we should be able to handle them in two games," Coach Prater said.
Gutierrez also trusts that the team will move on and hopes team can match the expectations set by the girls soccer team.
"We're very confident about moving on because everyone really wants to go to state this year," Gutierrez said. "Last year we didn't really go very far, and now especially since Soccer made it to state we want to keep that going."
Similarly, Prater has faith in how far her seniors have come throughout the years- with two being on Varsity as freshman and five playing for the Varsity team since they were sophomores- and believes they have a really good chance to come out on top of Texas.
"This team's potential is there, we've set ourselves up for it and set up to get through it round after round as they get tougher," Coach Prater said. "But there's really no division on the team this year and when they get on the field and it's game time, they only have one goal in mind."
The series first two games will be played on May 2 at 5 p.m. and May 3 at 7 p.m. The games will be held at Grand Prairie High School. There will be a third game on May 4 at 12 p.m., in the event of a tie.
About the Contributors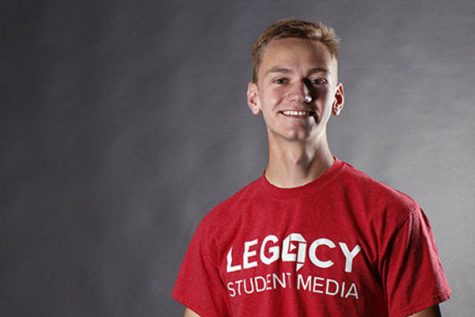 Ryland Mallett, Editor-In-Chief
I am giving this my best shot. I hope it all turns out all right. Just remember we were all born on a big boat.