Student Council to Host Annual Senior Sunrise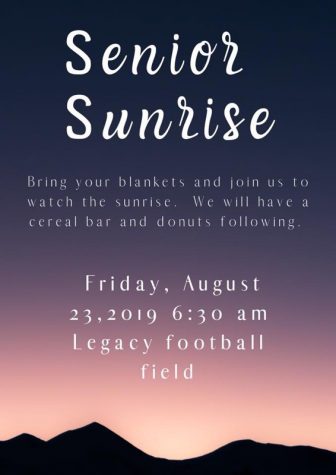 StuCo will host the annual senior sunrise for the class of 2020 on Aug. 19 at 6:30 a.m. at the Legacy football fields. Students are encouraged to bring blankets, and StuCo will provide a cereal bar and donuts. This tradition symbolizes the start of a senior's last year of grade school. At the end of the year, the senior sunset will represent the year's end.
StuCo will make changes to the event this year. In previous years, each student has received their own balloon to release. However, this year students will write their names on one large piece of paper, and then the paper will be attached to one balloon and to be released.
"Overall senior sunrise is just a good time for reflecting on the start of our last year in high school and to ensure that we make the most of it. It's a great opportunity for us seniors to come together as one," senior class president Landrie Lewallen said.
About the Contributor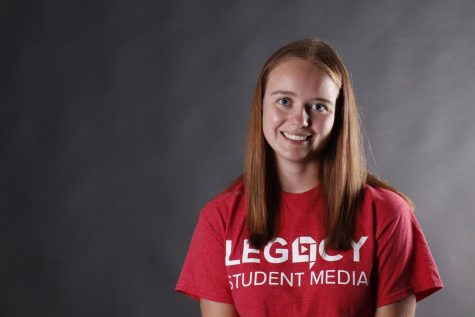 Brinley Koenig, Editor-In-Chief
Hey, I'm Brinley. I like to watch Gilmore Girls, drink overpriced artesian water, buy things I don't need, and pretend I have the time and money for...