AP Human Geography Teacher Wins National Award
The American Geographical Society (AGS) has selected AP Human Geography Teacher Ms. Jodi Esaili as an AGS Teacher Fellow for the 2019-2020 school year. The AGS Teacher Fellow program provides geography teachers with resources and training to implement open-source mapping, a system that allows anyone to edit maps, making them more accurate, into their classrooms. 
"I wanted this opportunity to help my students better grasp and understand the world around us, particularly when it comes to the changing borders in our world," Esaili said. 
With this award, Esaili will attend the AGS Fall Symposium Geography2050: Borders and a Borderless World at Columbia University on Nov. 21 and 22, 2019. Geography 2050 is one of the most widely-recognized geographical events in North America. Leading business and government experts in geography will attend the symposium.
"I was very excited, as only 50 Human Geography teachers are chosen to participate in a year-long professional development partnership with AGS," Esaili said.
She will also receive multiple exclusive classroom resources including a workshop, a web-mapping webinar series, a nation-wide mapping contest and a lifetime professional level affiliation with AGS.
"These activities are designed to equip teachers with a skill set that is easily transferable in a classroom setting in an effort to prepare the next generation of geographic thinkers," Esaili said.
About the Photographer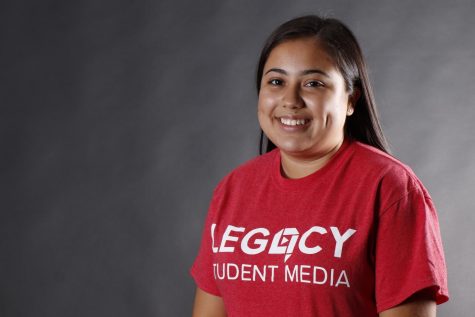 Delayne Fierro, Photo Editor
Hey I'm Delayne, I am The Rider Photo Editor. I like to take pictures, eat donuts, and Sonic. I enjoy sleep on my free time. I'm also an athletic trainer...