Varsity Cheer Places at State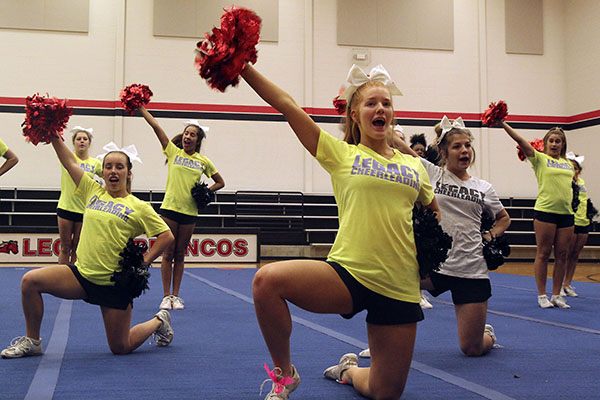 The lights blare simultaneously with the crowd's roars as cheer captain senior Kinzie Wilson runs on stage with her teammates. She performs a series of stunts and choreography that has been ingrained into her muscle memory. Nothing can prepare Wilson for the reward of all her hard work.
On Jan. 17, the cheer team advanced to state and finished 17 out of the 67 schools in UIL Spirit Groups. This is the first year they competed in the UIL division for spirit groups and were the only team to advance to state finals as first-year competitors. 
"The motivation and the thought that we could win motivated the whole team," Wilson said. "We just all wanted it really bad and we spent so much time and hard work on it."
Despite their success, the cheer program faced adversity. The team prepared for several months for this event without a designated area to practice. Cheer often uses places such as the cafeteria, dance room, track, gym or hallways to practice if they are open. The UIL competition also uses nine mats, while the Legacy Cheer Team only owns seven. Cheer Coach Jessica Watson expresses her concerns to the difficulties cheer has struggled with their practice.
"We make do with whatever space that we have which is probably our biggest challenge," Coach Watson said. "We don't have a gym dedicated for cheer so we just kind of squeeze in around any other programs."
Regardless of their inconvenience, Coach Watson remains hopeful for future competitions and several experienced coaches in the competitions have already reached out to give tips to improve their scores. She hopes the girls will be better prepared for similar competitions in future years.
"Once I got in there and I saw that there were almost 70 other schools that we were competing against, it was so much bigger than I anticipated," Coach Watson said. "I feel like I learned a lot, and the girls learned a lot. The girls have a much better idea of what [future competitions] are gonna look like." 
About the Contributors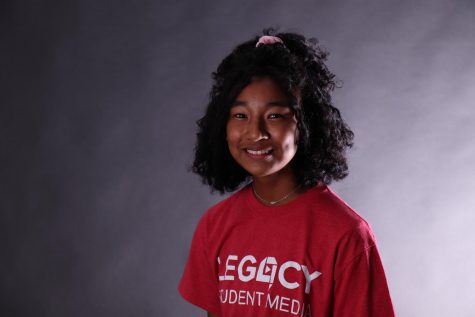 Nina Banks, Staff Writer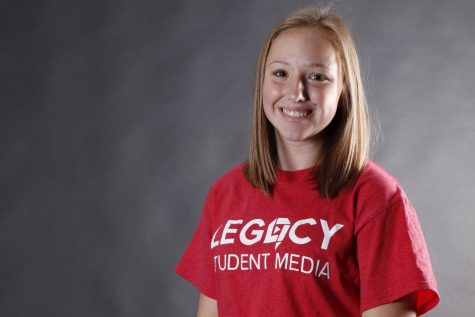 Landri Hargrove, Photographer
Yes, it's spelled with an "i" not a "y".