Varsity Football Takes On District
Drums bang and trumpets roar as the final seconds tick off the game clock of the bi-district playoff game between Legacy and Frisco Lonestar. As Lonestar fans cheer, the Legacy sideline is filled with teary-eyed seniors: most of which will never step foot on a football field ever again. In the minds of the returning Legacy football players as they work throughout the offseason, they remain determined to not fall out of the playoffs so early.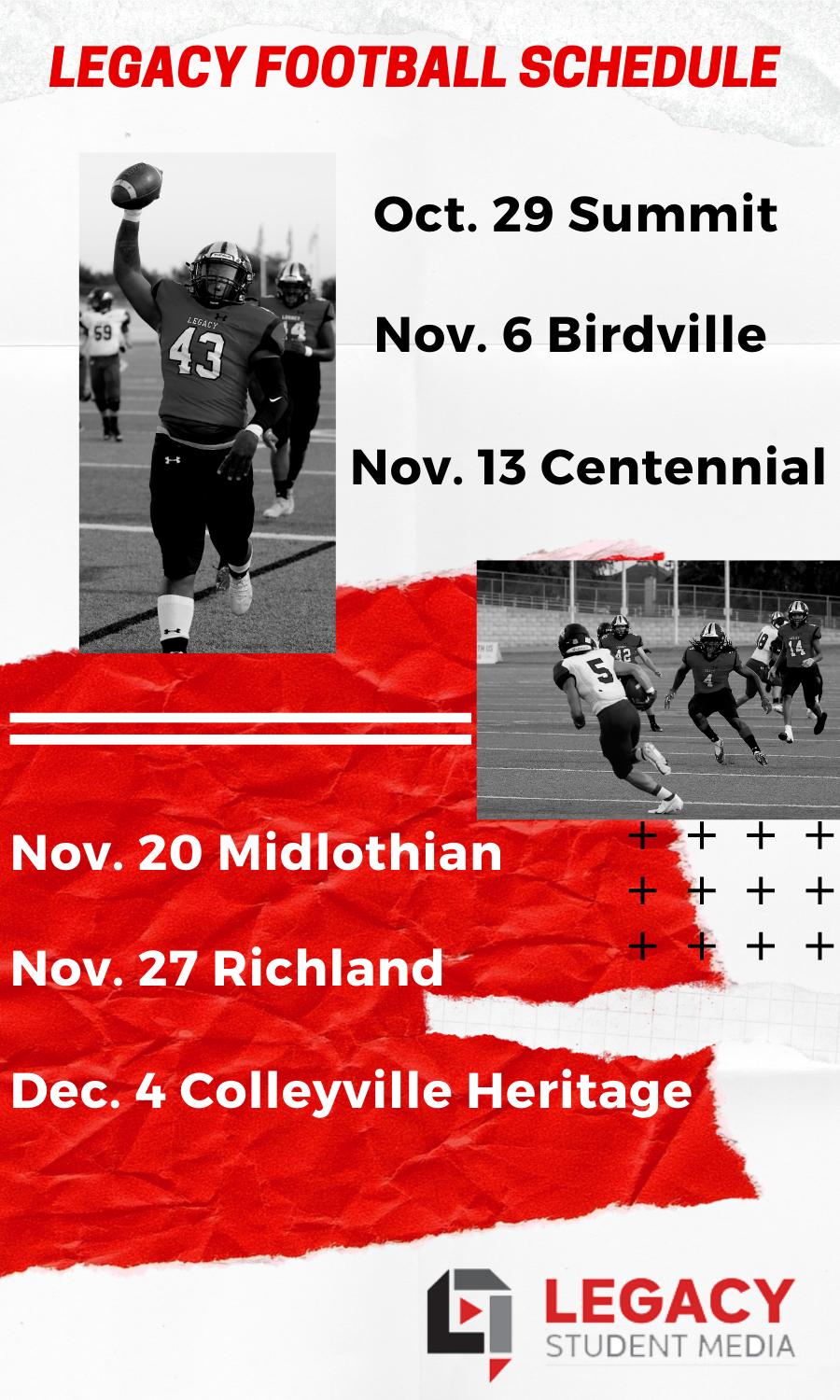 The 2020 season is underway and has been met with complications. Despite cancellations across the state, Legacy played two out of their three preseason games. The third was canceled because of COVID-19 cases among the North Crowley players. Going into district play, the Broncos stand at 1-1. Head coach Chris Melson holds a strong sense of faith in his team. 
"I am confident that we have a good team that is young, especially on offense, and improving every week," Melson said. "We have worked extremely hard at fundamentals and emphasized playing perfect and controlling what we can control."
Playing a tough pre-district schedule full of 6A schools helped prepare the Broncos for the district that they will face this year. 
"It's a tougher district," Melson said. "Every team is capable of beating every team in the district. That is why we are focusing on playing perfect and eliminating mistakes. Pre-district has been good, and we've learned that we have a team that won't quit and areas we need to improve on before district."
The two week bye period because of cancellations presented the Broncos with a chance to better themselves before district. The team used this time to rest and work on fundamentals necessary to succeed in the district games. 
As Summit and Red Oak remain the talk of the district this year, this makes the upcoming game more interesting as the Broncos begin their push for a district championship. Senior defensive back, Ore Adeyi, is most excited for the game against Summit. 
"We are trying to work hard every day and go 1-0 every week," Adeyi said. "I'm excited to play Summit because this is the team that is supposed to be good and test our team's strength."

Junior quarterback, Beau Kilgore, feels confident in the team's ability to be a championship contender this year. 
"I think the team as a whole has progressed greatly throughout the preseason and have taken huge steps throughout the preseason," Kilgore said. "I'm most excited about the opportunity we have to prove everyone wrong that has doubted us. Everyone says we're no longer any good, and I just can't wait to prove that what we have is special." 
Kilgore became the starter midway through the 2019 season and serves in this leadership position successfully.
"As the quarterback, I've tried to lead through my actions day in and day out to start to have a winning culture again," Kilgore said. "After last season, I felt like we were kind of defeated as a team, and I believe that we can return back to what we had with a winning culture and a good mindset."
The boys embrace the challenge of games getting rescheduled and canceled. They believe that they should not focus on what's out of their control. Instead, the Broncos control what we can control, "CWWCC". 
"The games getting canceled are just another obstacle we have to fight through," Kilgore said. "Cancelled games are not fun for anyone, and it's not helping us get better. I feel as if we can overcome and still get better."
The Broncos play Summit Oct. 29 at Vernon Newsom Stadium. 
About the Contributor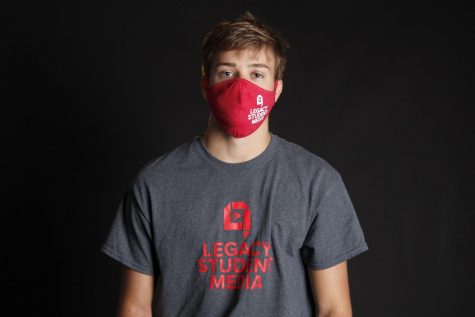 Landry Parlin, Staff Writer
Hi, I'm Landry. I love playing football and baseball. Sometimes I write stories.