Paige Elmore: Molding a Business
Art comes in all forms for everyone. For senior Paige Elmore creates her art comes in the form of earrings. 
"I love creating accessories so that people can travel with them anywhere," Elmore said. "My projects aren't like other art in the way that they don't sit at home collecting dust."
Elmore started her young business in the summer of 2019 with pre-made supplies such as stickers, patches, scrunchies and croc jibbitz. She sold them to other students since the market for such items was hot. However, Elmore stopped selling manufactured goods because the resources cost more than she wanted to pay. After careful consideration of other artistic opportunities she could play around with, she moved to clay. 
"Due to the pandemic, I had a lot of extra time and I wanted a hobby that was fulfilling," Elmore said. "I spent most of my lockdown in trial and error. It was very frustrating, but practice eventually got me to where I am today."
When the isolation period took over, Elmore needed to find things to occupy herself. Buying the clay and creating small pieces of jewelry with vibrant colors, shapes and patterns for friends and family made the long quarantine days go by faster and eventually became her creative outlet. By making clay earrings, Elmore achieved the gratification she sought.  
"I have always loved creating art since I was a kid," Elmore said, "It's not about the money for me, it's really about getting to make something and see people enjoy it."
Since launching her business, the young artist explored farmers' markets to find supplies since the pandemic made it hard to order the things she needed. When she replenishes her stock, Elmore gets right to work on her client's orders. She kneads the clay with a roller for minutes at a time, stamps them out with a cutter, then she bakes them for 30 to 45 minutes. Once the clay cures, Elmore drills holes where the metal findings will go and wraps on the hook. She handmakes everything to assure quality work and puts thought and hard work into every piece for each of her clients, like senior Alyssa Boortz. 
"I've loved every single pair I've ordered with how unique and personalized they are," Boortz said. "I will definitely continue to support her in the future and can't wait to see what's next for her business." 
Elmore has big plans for her uprising business. She wants to start expanding to hair clips and rings by the summer for people to enjoy. Though, what makes her business most unique is the quality of care and love she embeds in her earrings for others to enjoy. 
"My favorite thing about accessories is that I get to see people put their own spin on it," Elmore said. "They use my creations to express themselves and make them their own."
Leave a Comment
About the Contributor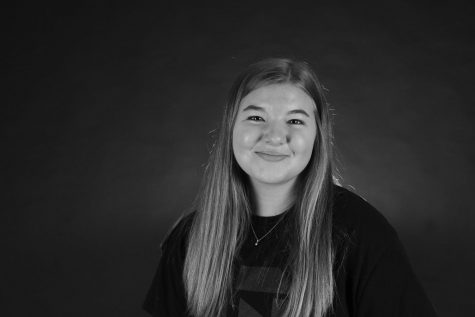 McKenzie Canton, Editor-In-Chief
Feed me Chick-Fil-A, buy me a puppy or both and you'll be on my good side forever.