Student Council Opens Bronco Pantry
Legacy takes on a new mission to help students and their families.
After Senior Class President Chase Brantley and Student Body President Catherine Walworth recognized a need for students and Legacy families experiencing extreme situations, student council members began work on a solution to help students when they need it most. The Bronco Pantry will serve as a lifeline for students who have been displaced, or whose parents lost their jobs and have no one to turn to. The pantry will open for students in mid-September on an as-needed basis. 
"I think it'll benefit students a lot because they have a place that is welcoming to them, where they can get essential needs like water and clothes and come to school with fresh clothes if they can't get those at home," Brantley said.
Brantley and Walworth recognized a need in the Bronco family, especially during the snowstorm in the spring of 2021. Students who are in an emergency situation where they need clothes, food, or any other supplies for several days can gain access to the pantry by speaking with a counselor, AP or AP secretary. All situations are handled discreetly and with confidentiality to ensure the student's privacy. 
"We found out last year that we had a lot of kids that were kicked out of their home, lost their home, lost their parents, and nobody really helped them [in the interim]," Walworth said. "We want to be there this year to help those who need it."
The pantry accepts any kind of donations but will be updating specific items needed several times throughout the year. Donations can be dropped off in EB-101 or in drop boxes throughout the school. Student Council Adviser, Kenna Cavnar, looks forward to helping students whenever possible.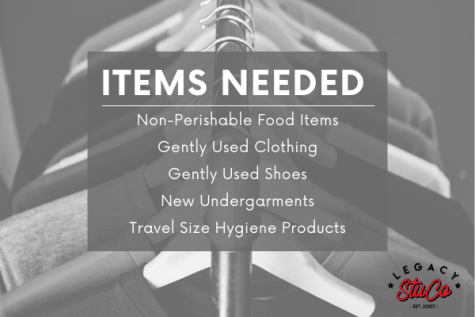 "I hope that the pantry helps students realize that we're a big family here and we're going to take care of each other, too," Ms. Cavnar said. "I hope that it also reduces the stress on students and their families when bad things happen because it happens to everyone." 
Ms. Cavnar says the pantry will not replace existing donation organizations like the MISD Food Pantry or Clothes Closet but instead act as an emergency go-between for students and families who experience sudden life changes. 
"I want it to have a positive impact on students and know that Legacy is always a good place to come even if you don't have a good life at home," Brantley said.
About the Contributor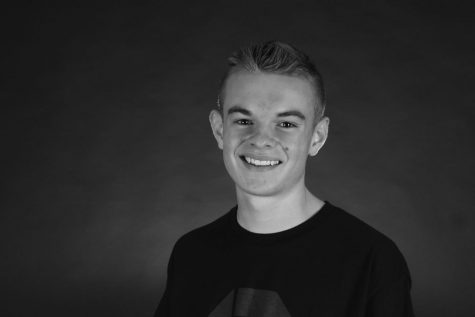 Blake Hinerman, Staff Writer
Jesus freak, iced coffee addict, Cane's enthusiast, oh, and I guess I write for The Rider Online sometimes. My name is Blake, and you're watching Disney...