Hulme Joins Legacy as Head Football Coach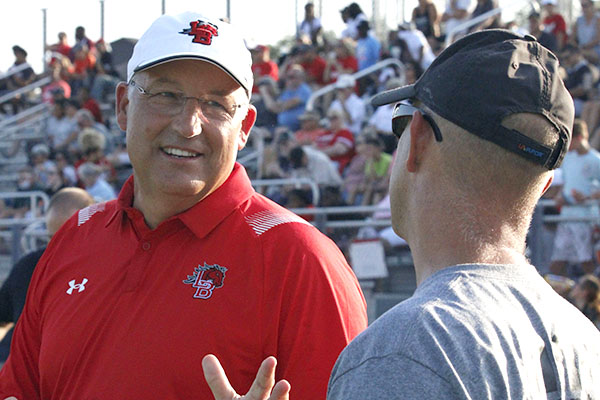 Family pictures fill the walls of the room. Comfy chairs and a couch surround the desk, with an office door that remains open, inviting athletes into a safe place.  Legacy welcomes Head football coach, Jeff Hulme, along with his new coach staff and new players. He prepares himself for his first season at Legacy.
Hulme has been a coach for 29 years. Before coming to Legacy, he coached at Mansfield High School for eight years then went down to Waco Midway High School. While at Mansfield, he always thought of Legacy as a good school.
"I thought y'all had good athletes. I liked the facilities. I liked where the high school was, you know, the only school on this side of 287. I thought it had real potential," Coach Hulme said.
Coming back to Mansfield turned out to be ideal for Coach Hulme and has come to enjoy the staff he works alongside. 
"I've really enjoyed getting to know the teachers and Dr. Butler, and the assistant principals have all been great. So that part's been fantastic," Coach Hulme said. "Hopefully we win a few games. That would make it fun too. But getting here has been a lot of fun."
As head coach, Hulme wants to ensure the team learns more than the game of football. He wants his team to learn all the things that go into football, teamwork, perseverance and being selfless. 
"We want to win some games. Yes, we want to make the playoffs and, yes, we want to do all that stuff. But I want these players 5-10 years from now, to be good husbands, to be good dads, to be good workers out in the real world. And if they're that, then I've been successful as a coach," Coach Hulme said.
With a new coach comes new procedures. Coaches now take the time to hang it in their lockers. Forming a bond with the boys that grows beyond the field. A stronger bond among the coaches and players creates a sense of community. 
"I'm trying to show them that I value them. I'm gonna hang their laundry up for them. And that's a little thing, but you put enough little things together, and all sudden, it becomes a big thing," Coach Hulme said. "When those boys walk through those doors, I want them to know that I'm their coach. But I'm also somebody they can turn to when they need something."
"
I want everybody in Mansfield to know who we are."
— Coach Hulme
He shows generosity and then also sets expectations. The biggest thing that he wants to see from the football team and the whole school is to have that family atmosphere, that camaraderie, Coach Hulme wants everybody in it for Legacy. He wants to see a big, loud, crazy and fun student body at the games. Senior Captain Isaiah Williams notices the new and improved protocols and can see the team moving forward.
"I feel like we get along," Williams said. "He's been leading us the right way. He's been working us out every day. He's been working to start a game plan. I think we are going be good."
Hulme strives to lead the boys to the playoffs. Football has seven district games. And to get to the playoffs, they have to win four of the seven. He predicts they can pull off the four wins and possibly more, reminding his team that they are Legacy Broncos.
"I want everybody in Mansfield to know who we are," Coach Hulme said, "and when we break it out, we're telling them that we are Legacy."
View Comments (2)
About the Contributors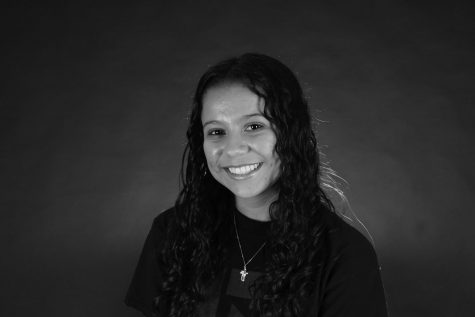 Leilani Fierro, Entertainment Editor
It's my third year here man, I'm just trying to survive.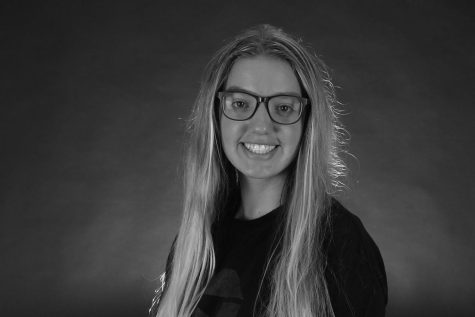 Sandra Estes, Photographer
Hi, I'm Sandra and I love music and photography. I love to be around people and I'm very extroverted. I love to get to know people and try to be as nice...