Local Voters Approve MISD Penny Swap
The 'Penny Swap' lessens the overall tax rate throughout MISD.
Tax rates are an unfamiliar language to teenagers and, oftentimes, adults. The recent penny swap election ended in success with the proposal being approved with 56% of the vote.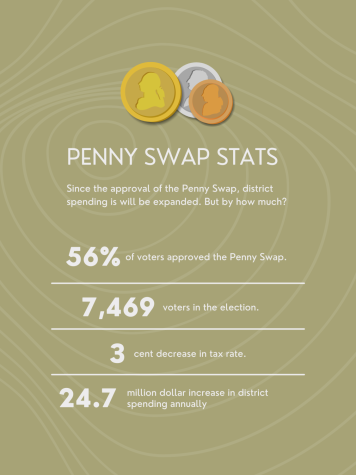 For first-time voters or voters who weren't familiar with the context behind the penny swap, the language used on the ballot could be confusing. Voters who had not had the opportunity to learn about the ballot language could easily misinterpret that their MISD tax rate was going up, when in fact, it was going down. The previous school year's tax rate was $1.44 while this school year was $1.41. In order to minimize the amount of confusion in the election, the district held multiple presentations to educate voters on the ballot language. Additionally, several political action committees were created to promote the penny swap. Superintendent Dr. Kimberly Cantu worked to promote the election with several videos educating the community about the election.
"As a district, we were so happy and grateful for the tremendous community support during this election," Dr. Cantu said. "There could be many reasons, however, for those who were not for the [penny swap], it's a challenging topic for all, including educators—it is extremely complex."
Teacher and coach Michael Keel organized a field trip to the polls for his AP Government classes in which students of age were able to vote on amendments to the Texas constitution and the penny swap. 
"It's going to be a lifelong skill that they are going to use for the rest of their life. It's going to be a skill and a right that they will need to use," Coach Keel said. "We talk about political efficacy in class and how even one vote matters and local politics affects them more on a daily basis than the presidential election."
Statistically, ages 18-24 are the least likely age group to vote. Through informing his class about voter efficacy and electoral politics, Keel hopes to encourage his students to vote.
"It's a true statistic because there's apathy. They don't feel their vote matters," Coach Keel said. "If one demographic group could change the election, it's 18 through 24. If they could be more motivated to go vote in a block. I don't care who you vote for, just vote."
With the penny swap approved, the district can maximize its funds and stay on track with its debt repayment schedule. MISD has added several new schools and programs which require funding or additional supplies. For the newly-added orchestra program, more funding means more instruments, music and teachers. Overall for MISD, Dr. Cantu is grateful to the community for approving the bill.
"It gives us a little breathing room as we continue to grow and enroll new students. It allows us to offset the deficit budget for this year and plan for the future as we move forward with Vision 2030, supporting our excellent staff, and continuing to stay focused on safety and security," Dr. Cantu said.
Leave a Comment
Donate to The Rider Online | Legacy HS Student Media
Your donation will support the student journalists of Mansfield Legacy High School. Your contribution will allow us to purchase equipment and cover our annual website hosting costs and travel to media workshops.
About the Contributors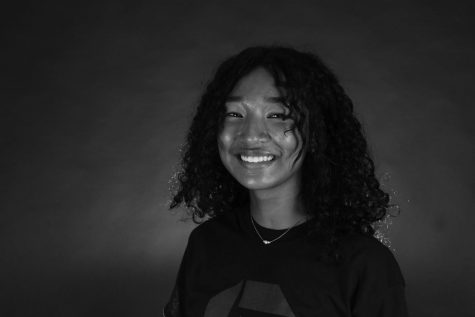 Nina Banks, Assistant Editor
grape flavoring tastes like benadryl.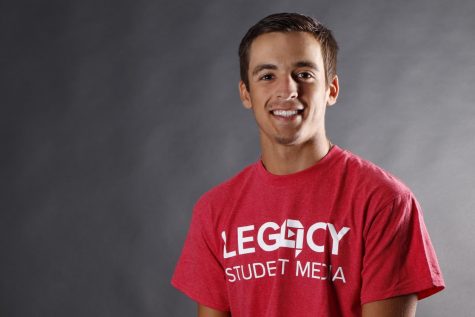 Conner Riley, Social Media Editor
Howdy, my name is Conner Riley. I am a photographer for the Legacy Student Media. I like just about any type of music and I love movies.