When Legacy opened in 2007, Dr. Stephanie Bonneau's classroom was on the third floor, with 30 desks welcoming students and English posters hanging around her room. Three school districts and four titles later,  Dr. Bonneau returns to Legacy, this time in the principal's office with leadership posters and diplomas decorating her office but continuing to welcome students. Dr. Bonneau most recently worked as the assistant superintendent of curriculum and instruction in Henderson ISD. 
"There's not the energy and the same kind of busyness at the district office as there is on campus and being here," Dr. Bonneau said. "I've always found purpose in my work, but I find joy in it when I'm on campus and I get to interact with the students and teachers every day." 
Dr. Bonneau plans to work alongside the administration team and teachers to ensure that students can do all of the events considered 'normal' in a pre-pandemic high school.
"I really love things like pep rallies, football games, award ceremonies, going to academic events, cheering kids on and all that kind of stuff you only get to do when you're on a high school campus. I'm looking forward to doing all of that," Dr. Bonneau said.
In hopes of continued involvement from faculty, staff, students, and parents, Dr. Bonneau wants everyone to find a way to be connected to the learning community at Legacy.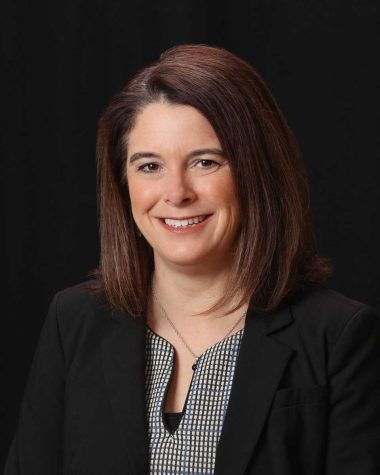 "I think that's a piece from the pandemic that we have to re-engage with, to be a part of what's going on the campus," Dr. Bonneau said. "That re-engagement piece is getting connected, then staying connected. That's going to help students to be successful because you start to find your group of people that will hold you accountable, even if they don't think about it that way." 
As a district, safety protocols have increased. Each high school campus hired a security specialist that is not considered a police officer. Their job is to walk the halls and make sure that everything is clear, and that the exterior and interior doors are locked and shut, according to updated district protocols. As a part of this initiative, teachers recieved additional training prior to the start of the year. 
"I want parents to know their [students] are safe here. We're going to take care of them," Dr. Bonneau said. "Especially the freshmen parents. I was a freshman parent. Both of my boys are graduates of Legacy. When you're a freshman parent and you're dropping [off] your kiddo in front of a three-story building, and all of the people coming in look like adults, you look at your child and you still see them as a baby. It's hard to let them out of the car. But we're gonna take care of them and it's going to be okay."
Though this is her first year at Legacy, Dr. Bonneau plans to be flexible and figure out the routine of the school. Students and staff can expect different policies than in previous years, but ultimately the same high school experience.
"I want to honor Legacy's traditions. The things that make Legacy, Legacy. But I am my own person, so I'm not going to try and be like Dr. Butler. I'm going to be me," Dr. Bonneau said. "And what I hope what you all see as students is that we are very different. But we both are really compassionate, really involved and good at what we do."