Dia de los Muertos Teaches Cultural Traditions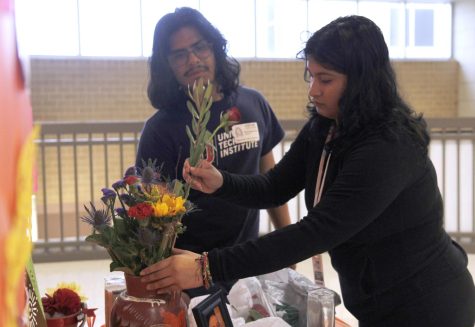 She handles the paper marigold flowers delicately as she places them on the altar. Students behind her decorate it with bright colors, placing pictures of their deceased loved ones.
The Latin Diversity Union set up an altar for the Day of the Dead, a holiday that originated in Mexico and helps people remember the deceased and celebrate their memory. Celebrated Oct. 31 through Nov. 2, Secretary Karina Pena sponsors the Latin Diversity Union to expose students and staff members to Latin American culture.
"The Day of the Dead takes me back to Mexico when I was a little girl," Ms. Pena said. "It was instilled in me to celebrate our loved ones even after they passed and remember all the good things they may have taught us."
While the Day of the Dead started in Mexico, only 78% of Mexicans currently celebrate the holiday. Other Latin countries like Colombia, Ecuador, Honduras, El Salvador, Nicaragua, Peru and Venezuela also celebrate the Day of the Dead. Along with creating altars for the deceased, families in Mexico make and exchange sugar skulls for their gravestones or home ofrendas. Senior Maria Chanta and her family used to live in Mexico and still celebrate the Day of the Dead, even though they are not in Mexico anymore.
"[We] have candles and pictures lit up for the loved ones that we've had passed away," Chanta said. "[In Mexico], that's year-round. There's always a candle there with their picture."
Junior Ariana Hernandez, a member of LDU, no longer celebrates Day of the Dead because they are no longer in Mexico.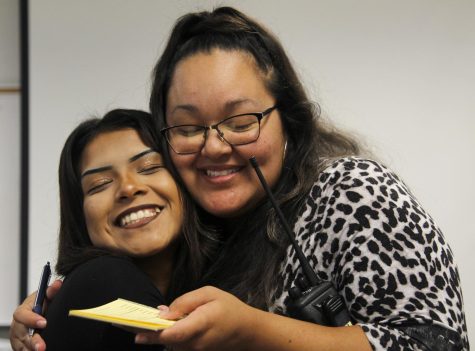 "[People who celebrate the holiday] make big meals and they will go see their loved ones where they buried them. And they will just bring the Cempasúchil flower," Hernandez said. "There will just be like a moment of happiness, but it's not like they're celebrating that they're dead. They're mostly celebrating the fact that the spirit will live."
People use this day to show their appreciation for the dead. Chanta believes celebrating the Day of the Dead will keep the spirits of the deceased alive.
"My aunt passed away when she was 12 or 14, so I didn't get to meet her. I live with her memory of being that incredible person because I heard she was really outgoing and I feel like that's where I get my outgoingness from," Chanta said. "I live by loving and thinking that she would be proud of me for making it this far and knowing that she's taking care of me from up above."
Through the altars, the Latin Diversity Union hoped to influence the school with its culture and share the importance of the day with other students and staff members at Legacy. The club hosted three altars, one on each floor, honoring around 30 loved ones.
"The most important part for me on the day of the dead is to remember all the good things that they brought to my life. Along with my living family," Ms. Pena said. "We show them respect, even when they are gone."