Teens, New Drivers More Frequently Involved in Auto Collisions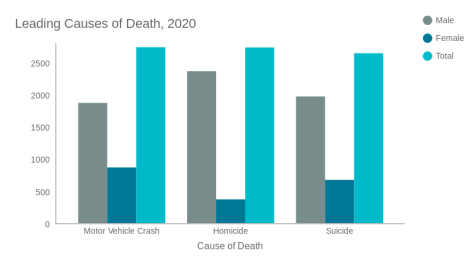 Among teens, car accidents are the leading cause of death, accounting for over one-third of all teenage deaths. Whether it be an unlicensed driver behind the wheel, or a lack of attention to other drivers, teens are nearly three times more prone to accidents than adults over 20. 
According to a report published by the Centers for Disease Control (CDC) in 2020, teenage male drivers are involved in about three times more wrecks than female drivers in the same age group. 
The crash risk for new drivers in the first several months of driving is about 1.5 times as high as 18-19 year old drivers. This inexperience also contributes to impaired judgment and leads to teens making more significant and costly mistakes on the road. Junior Jacob Greenman totaled his car on Oct. 11. 
"The night before [the wreck], I was studying for a math test, and so I stayed up until two in the morning, then in the morning I was driving on Cooper Street to school, and then I just zoned out, thinking about the test, and accidentally ran a red light," Greenman said. "I hit a black Ford truck on the front driver's side of my car."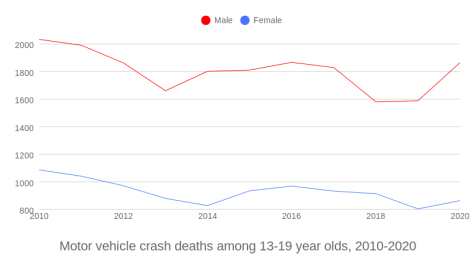 While accidents on roadways are more common than parking lot accidents, an estimated 60,000 accidents occur in parking lots and garages per year killing about 500 annually. On campus, parking lot accidents happen regularly. School Resource Officer John Godwin helps students after an on-campus collision.
"I believe it's a combination of inexperience and overcompensation. Teens often have the desire to impress others with their vehicles but don't understand vehicles can be a weapon," Officer Godwin said. "We ask that teens continue to be observant and mindful of others. Defensive driving can save a lot of incidents from happening."
The risk of an accident occurring significantly increases when more passengers are present in the car. In Texas, drivers under 18 can only have one passenger under 21 who is not a family member, though about 8.5% of accidents occur with a teenage friend or sibling. Junior Kadence Whitfill rear-ended a car in Rendon on Oct. 30 on the way to pick up her friend.
"I got on my phone, and whenever I looked up, the person in front of me slammed on their brakes and I didn't hit mine fast enough. I went right into their hitch," Whitfill said. "My parents were out of town and I had to deal with all of it, but [the driver] didn't speak English, so I used Google Translate. They soon just drove off and told me it was okay.  It was about $2,500 in damage."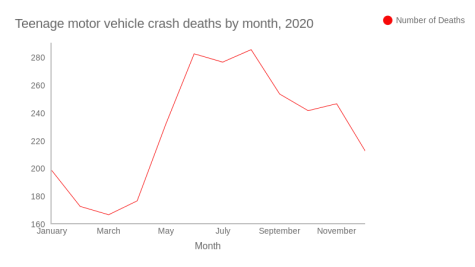 In 2020, at least half of teens in car wrecks were not wearing seatbelts. The state of Texas requires all drivers and passengers, regardless of age, to wear a seatbelt while in a vehicle. Seatbelt usage reduces the risk of dying by 45% in passenger vehicles and 60% in pickups. 
The Texas Department of Transportation launched "Click It or Ticket," a campaign requiring all Texans to wear a seatbelt, regardless of age. Since its launch date in May 2002, it is estimated that "Click It or Ticket" has saved nearly 7,000 lives. Law enforcement officers continue to encourage seatbelts, no matter how experienced the driver is.  
"Follow the traffic laws and continue to be observant," Officer Godwin said. "We ask that teens continue to be observant and mindful of others."