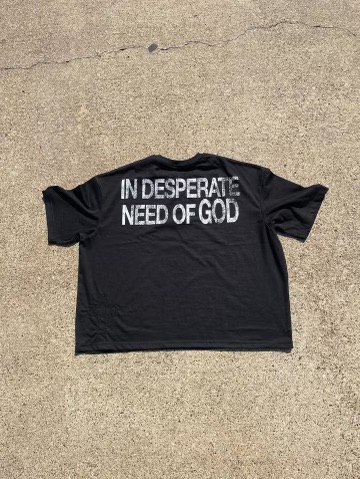 According to Junior Achievement USA, 13% of entrepreneurs in the U.S. started their work before the age of 18 and some students here took on the bold move to do the same, building their own businesses. Junior Jathaniel Vazquez began selling clothing in April 2021.
"The type of clothing that I make is definitely different from others, my designs, everything that I make, has a meaning and has a purpose behind it," Vazquez said. "I have a Christian motive behind everything I do."
The idea to start his business came when Vazquez got more involved in the fashion scene and started caring more about his clothing choices. When his mom pushed him and told him to just go for it, he just shrugged his shoulders. He had never thought about doing something like that. After he sat on the proposal for a few days, Vazquez realized that creating a message through clothing was something he was interested in. He considered how cool it would be if people around the world wore his designs. Vazquez created his own clothing brand called 224Royal, which stands for 2Day2Morrow4Ever Royal, with designings depicting crosses and Christian sayings. Vazquez creates measurements for each size, picks out each detail, creates the designs, and then communicates with overseas manufacturers to put the vision into reality.
"Everything that I produce has a story to it, so people aren't just wearing another piece of fabric. They're not just wearing another garment on their chest. If somebody asks, what does that mean? They're gonna have something to say. It's not gonna be just a blank stare and, oh, I think it looks cool. It has a good message to it, and it has a good purpose," Vazquez said. "That's what I want people to walk with. I want people to walk with purpose because a lot of people lack motivation. They lack purpose in their whole life. So even just throwing on a shirt that has that purpose immediately gives them a goal."
Becoming an entrepreneur didn't come without challenges for Vazquez. He sacrificed his nights and sleep in order to get his business started. When surveyed, over 67% of teens nationwide said their prime purpose for not starting a business was because of the fear of failure.
"You don't get somewhere without the struggle. And if you do, then you don't appreciate the success. You gotta learn to be patient, because it doesn't all come overnight. It doesn't all come in a month, not a week or anything. You just gotta take your time and everything it is that you're doing and just stay consistent and don't give up on it. Just keep on pursuing you," Vazquez said. "I'm not the type to let people's opinions affect my choices. I know what I have is gonna be great."
Vazquez's plans for the future entail growing as not only a business but also as a person. He even wants to expand his other business as well, consulting, where he helps other brands or businesses build up what they're doing. Vazquez's clothing will soon be available on his website.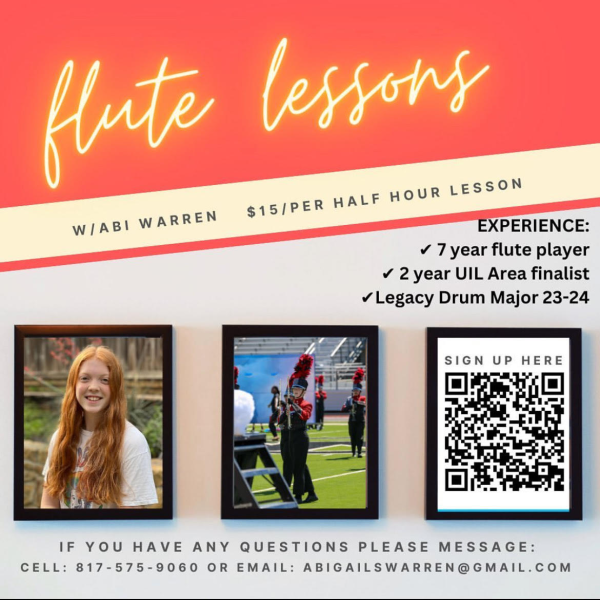 "I want to grow as a person so I can help mature for the brand and so I can see different perspectives. Because right now, I feel like I'm not the best. I don't think anybody is really the best. I definitely wanna grow on being a better person in receiving constructive criticism," Vazquez said.
Junior Abi Warren also took the initiative to pursue an entrepreneurial career. She teaches private lessons to flute players. She began her business in July 2022, after she began teaching someone at her church over the summer.
"I enjoy teaching and sharing the thing I love doing with other people," Warren said. "In my opinion, teaching is one of the best ways to learn because you have to actually verbalize the critiques and issues for your students to fix that you can later use for yourself."
Warren charges $15 per half an hour of teaching time. She's played the flute and participated in band for eight years. She attracts customers by promoting her business on social media. Her number, email, and sign up sheet are available on her Instagram account.
"The most difficult thing is time management in my opinion. Trying to balance school, marching band and teaching lessons can be difficult at times," Warren said. "The goal for this business is to help flute players grow, and in return, grow my own playing."