Annelise Vinson: Making The Decision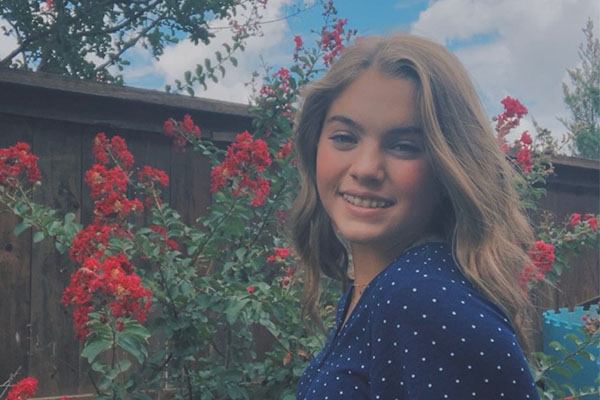 When volleyball player, freshman Annelise Vinson received an email that made her choose to attend in-person school or go virtual, she needed to weigh the options. Vinson needed to decide if she would rather see her friends in a classroom or on a screen.
Q: Which option did you choose and was that decision hard to make?
A: "It actually was hard to make because my mom doesn't work anymore so it would be more convenient for her if I stayed at home, but I really wanted to go in person."
Q: Why did you decide to go in person?
A: "Well, it's my freshman year so I wanted to find my way around the campus. I also wanted to see my friends."
Q: How did you like being online for the first three weeks of the year?
A: "It was kind of nice because I didn't have to wake up as early. I also got to stay home but I don't like doing work on my computer all day. I'll have to wake up at 6:30 when we go back which will be a change."
Q: What didn't you like about online school?
A: "Having to navigate everything and remembering where everything is was hard when we were online."
Q: How well do you think you will adjust to in person?
A: "I think I will adjust pretty well because I'm a people person. I also enjoy having a physical copy of things and not worrying about technology as much."
Q: How did volleyball influence your decision to come back?
A: "[Playing volleyball] played a huge role, I love volleyball and if I stayed online, playing would be harder for me."
Q: Are you excited or nervous at all about going back?
A: "I'm very nervous about going back. I know for a fact that I'm going to get lost."
Q: Is anything else you would like to add?
A: "This is definitely not how I expected my freshman year to play out, but it has been a great learning experience."