Staying in Action
Theatre perseveres through COVID-19 restrictions to still put on shows
Lights dimmed in the house as they grew brighter on stage spiked in colored tape. Cast members crowded backstage, whispered with excitement because their time had come. The camera sat up on a ledge in the seats with the flash of red light, the stage in view, ready for a performance.
"This year we had to change a lot of things," cast member Cora Lewis said, "such as wearing masks, social distancing, and going through precautions to stay safe as possible." 
COVID prevented theater students from many of their normal routine things. Their performances in front of live audiences and trips to New York were canceled because of the high risk it put them at. Typical meetings for Drama Club restored to online calls, they recorded Improv skits, missed out on the Texas Thespian Festival and followed through with social distance and mask mandates.
"This year made me feel very different," junior Annali Hollinger said. "I was happy to be back and I love doing theatre, but so sad that it isn't the normal way we usually do it."
Production Theatre though took advantage of their time and put on their programs during class using just a camera and the internet. Together they figured out how to stream their productions on YouTube for others to watch as if they were in-person.
"One thing I miss a ton is after-school rehearsals and being backstage with all of my friends," Hollinger said. "After school rehearsals just helped the cast bond so much more with our crazy shenanigans backstage."
Theater, just like any extracurricular, lost a lot to COVID-19. They figured it out in the end though with perseverance. 
"Some good things that have come out of this year were a bunch of new accomplishments and experiences I was able to learn from," Lewis said. "There have been so many challenges this year that all in all made this year so different and I'm thankful that I was able to find my way around these to help make this year a little bit better."
About the Writer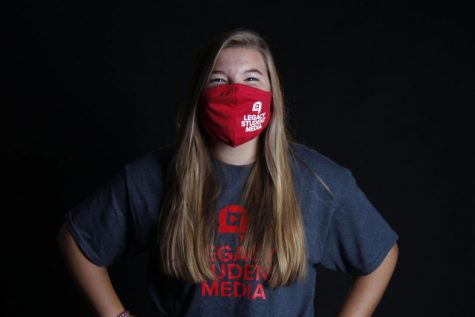 McKenzie Canton, Features Editor
I love to write. Duh, that's why I'm here. Here's a trick though, if I'm having a bad day, get me Chick-Fil-A or a dog or both. I'll love you.