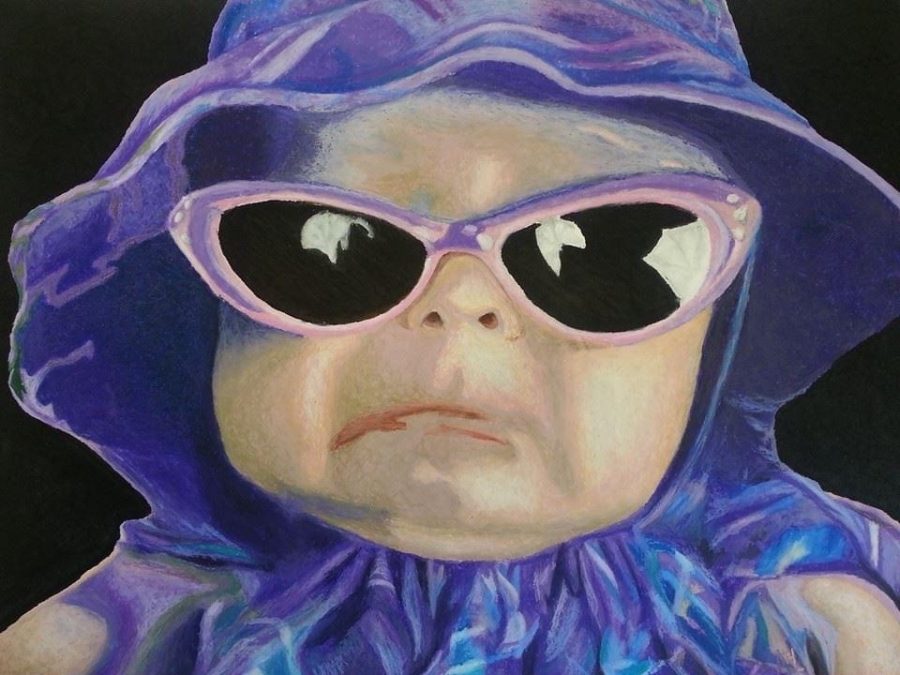 Photo by Courtesy Photo
Ms. Amy Veselka: Therapy Through Art
Originally, Ms. Amy Veselka attended Tarrant County College (TCC) then transferred to the University of North Texas (UNT) and wanted to major in interior design. After taking art classes, she decided to switch her major to art. She wanted to teach art because of one of her TCC art professors, Dr. Macanthony.
"He had a wonderful personality, very enthusiastic, he was respectful of what you wanted to do, and he would guide you without telling you what to do," Ms. Veselka said. "That's what made me realize I enjoy art and would enjoy teaching."
Ms. Veselka prefers 2D art over 3D art. Her favorite mediums include charcoal, oil, watercolor, acrylics and colored pencils. For her projects, she takes tons of pictures of her experiences, vacations, and children and then filters them.
"I gravitate towards painting and drawing," Ms. Veselka said. "I have a good variety of mediums I use, but it really just depends on what kind of mood I'm in."
Ms. Veselka works on different art projects to help relieve stress. She enjoys watching her students learn and build their skills.
"Doing projects with my classes helps me decompress and not stress out. It really is a therapy for me," Ms. Veselka said. "I want students to get something out of my class. They might not like all of the projects, but I hope they'll learn and build on the skills I am teaching them."
Donate to The Rider Online | Legacy HS Student Media