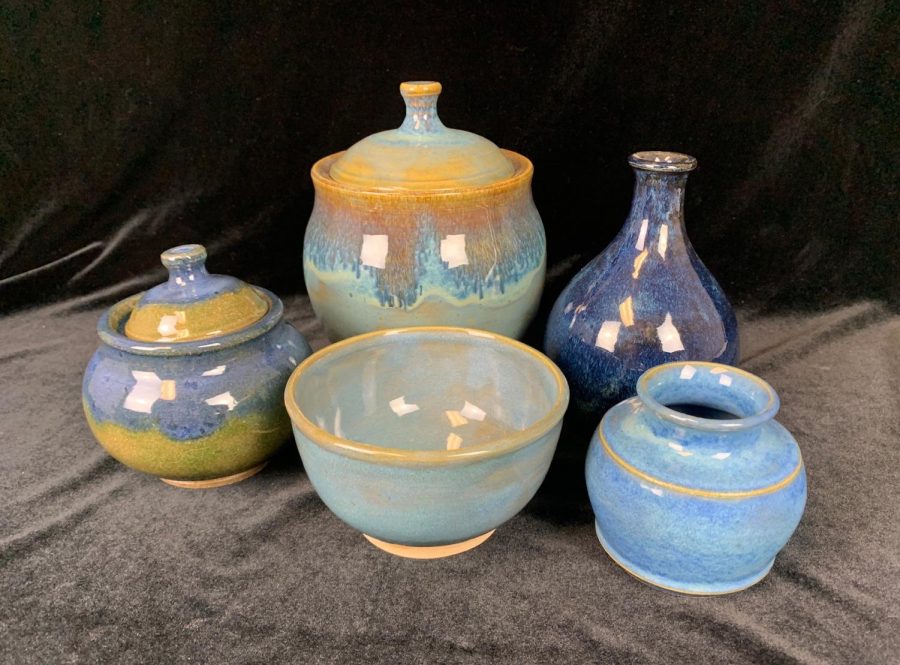 Photo by Courtesy Photo
Mr. Shane Skinner: Storytelling Through Ceramics
Mr. Shane Skinner started teaching as a sixth-grade teacher in Arlington when his principal asked if he would be interested in the open art teacher position at the school. He accepted the position and continues to teach art twenty years later. Currently, Mr. Skinner teaches Art I, Art II, Ceramics, Sculpture, AP 3D and Partners in Art.
"One of the benefits of teaching art is I can make art to demonstrate and inspire students while they are in class watching."
Mr. Skinner makes a few new pottery pieces each month. He uses some of his functional pieces, like bowls or mugs, at his house, and he sells or gives away other pieces. He also does some studio art in his free time.
"I look to other artists, but the best inspiration comes when I observe the world around me, and have times of quiet introspection," Mr. Skinner said.
Mr. Skinner used to only do graphic design and studio art in college. Once he started teaching art, he started to expand his artistic horizons and fell in love with ceramics.
"[Art] is a way to express feelings without using words," Mr. Skinner said. "It's a way to tell a story. It's a way to record an event from one's own perspective."
Donate to The Rider Online | Legacy HS Student Media