Environmental Club Holds Biweekly Meeting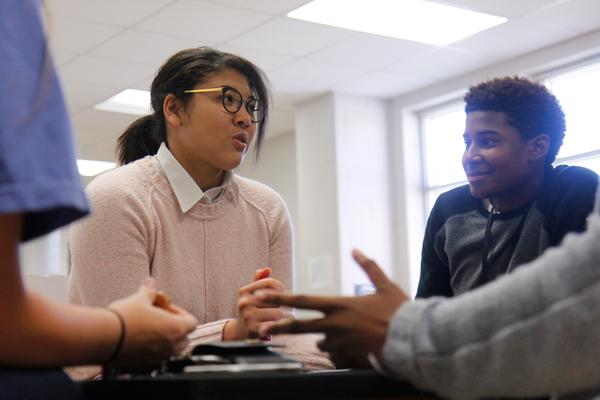 As only a few students attend this week's meeting, held in Ms. Michelle Fagan's room, Environmental Club members pray this one begins their breakthrough. With only six avid members, the club seems to dwindle as the years go by. The door to the outside world slams shut, and the progression to a more energy-efficient school environment begins.
"Maybe you could go off the love for your environment,'' Mrs. Fagan said as the club members discuss Valentine's Day themes and projects.
The club plans to create massive red, pink and white heart-shaped posters to stick up around the school that encourage students to remember the environment even on the love-filled day.
Members pitched t-shirt designs, and arrived at a final decision.
"I'm thinking we should do a green comfort colors t-shirt with light blue or white writing on the front and back," senior Saella Ware said. "I think that would look great!" Other members nod their heads in agreement.
Member recruitment remains a struggle for this particular club, but senior and club president, Saella Ware finds the determination to draw fresh faces to the weekly meetings by reviving their table at lunch enriched with a tri fold informational poster, flyers, and even some candy to seal the deal with curious students.
"There are so many students, especially freshman who are not involved in any clubs, so I want environmental to be a club where they can help change the environment of our school," Ware said.
Strewn on the table are new and improved ideas, including "Hot Chocolate and Trash", a semi social event which encourages members to pick up trash around the school or at a designated area, and enjoy cups of steaming hot chocolate afterward.
"It's a special and easy way for members in the club to bond and help the environment at the same time," Ware said.
Sitting at arm's length from one another, club members discuss a plan to place recycling bins on each floor of Legacy high school, a major project revolving around the idea that students can throw away their plastic materials in the bins instead of the trash, therefore enhancing the environmental awareness in all of the school.
"We need more people involved in our club so if you guys know anyone that would like to join, please talk to them and tell them about environmental." Ware said.
Flitters of laughter and jokes fill the room as members decide to boost the club through social media platforms. Twitter, a media outlet the club leaders plan to utilize to reach a wider range of people, helps to spread environmental awareness. This serves as a long term change, in addition to making weekly announcements and putting up posters.
"Thank you all for attending this week's meeting, I hope we can put all of these ideas to into action." Ware said. "Have a great day!"
About the Contributors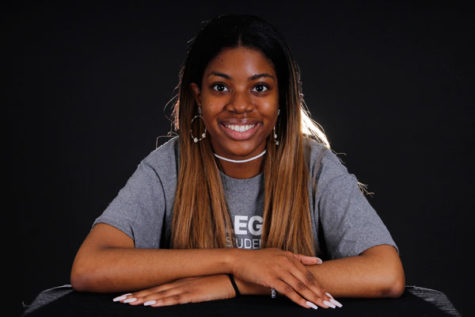 Benita Orie, Staff Writer
Hi, I'm Benita. I'm a senior, and this year's Yearbook Copy Editor. Read our online newspaper, please and thanks.

Life is amazing, it is what it should...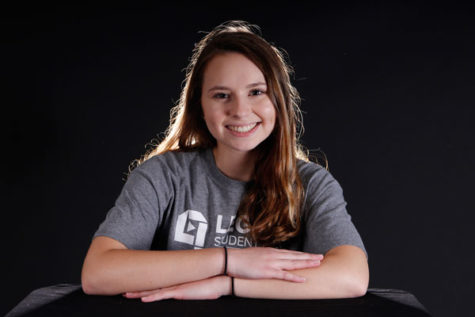 Kristen Bosecker, Social Media Editor
My name is Kristen Bosecker and I am the Social Media Director. I pole vault and like to make people laugh. Follow me on twitter @thisismrskris