Review: Puppy Bowl XII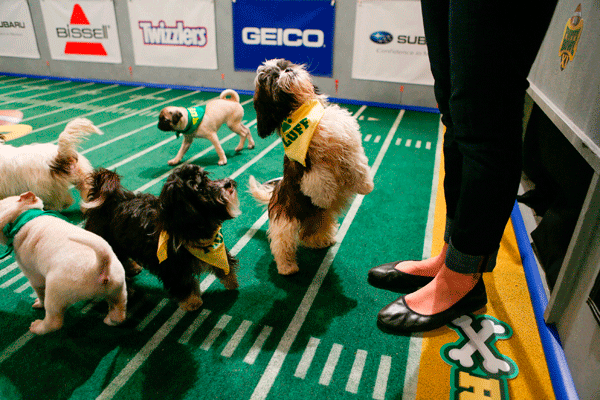 While February 7, 2016 might've been the day of Super Bowl 50 for some people, for others it meant only one thing – Puppy Bowl 12. Created by Animal Planet and first airing on February 6, 2005, the 120-minute-long Puppy Bowl is an adorable equivalent to the Super Bowl, which airs the same day. The Puppy Bowl consists of a multitude of puppies playing in a fake stadium with a canned audience cheering, and a human "referee" watching them, all surrounded by football-shaped chew toys. Someone separates the fluffy creatures into two teams, Team Ruff and Team Fluff. If a puppy drags a toy to one of the end zones, the referee awards the deserving team with a "puppy touchdown". All the dogs come from shelters and are in need of adoptive parents.
February 7, 2016, also known as Puppy Bowl Sunday, was filled with shock, awe and fur. The two teams went head to head in a hard-fought battle of doggie football, with team Ruff coming out the winner 70-44. Team Ruff was led by none other than the one and only Star the Puppy, who scored a historic double touchdown, the first one in Puppy Bowl history. Star was also justly given the title of Puppy Bowl MVP.
Other features of the memorable event included the chicken cheerleaders, assistant referee Stanley the Skunk (who had no problem keeping the lovable canines in check) and the inevitable albeit unscheduled bathroom breaks on the turf. There was even a "deflate-gate" mishap with a deflated football chew-toy. Don't worry, however, because the team members involved were properly scolded.

Puppy Bowl means more than just a cute storm of charming, heart-stealing animals though. It effectively raises awareness for animals in need of homes, and also provides an alternative to anyone who finds less joy in real football and more in delightful pups.
About the Contributor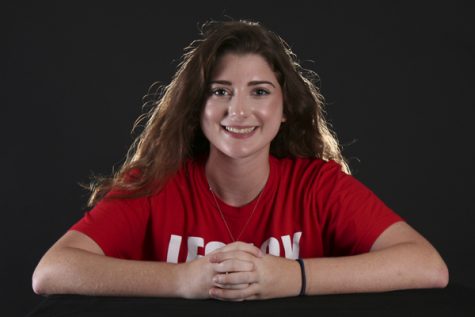 Rebekah Rosenstein, Staff Writer
i want my bio 2 just be "Get crazy with the cheese whiz." - Beck